Trump Wishes World's Muslims 'Joyful Ramadan'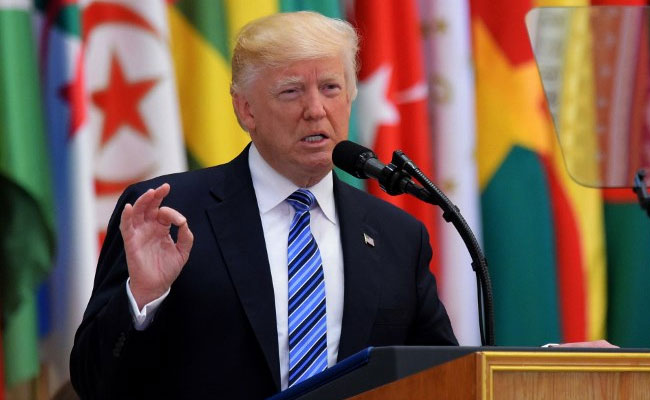 President Trump stresses fight against terror in Ramadan message

Washington,1 Ramadan 1438/27 May 2017 (MINA) – President Donald Trump wished the world's 1.6 billion Muslims a "joyful Ramadan" on Friday as they prepare to embrace the holy month.
"At its core, the spirit of Ramadan strengthens awareness of our shared obligation to reject violence, to pursue peace, and to give to those in need who are suffering from poverty or conflict," Anadolu Agency reported, citing his statement.
"I extend my best wishes to Muslims everywhere for a blessed month as you observe the Ramadan traditions of charity, fasting, and prayer. May God bless you and your families," he said.
In emphasizing the fight against terrorist groups, Trump said the recent attacks in Manchester, England, and Egypt are "acts of depravity that are directly contrary to the spirit of Ramadan.
"Such acts only steel our resolve to defeat the terrorists and their perverted ideology," he said.
His message comes on the heels of another legal defeat for Trump's travel ban that many, including American judges, have concluded is an unconstitutional Muslim ban.
The executive order, a "watered-down version of the first one" by Trump's admission, would stop new visas being issued to residents of Iran, Libya, Somalia, Sudan, Syria and Yemen for at least 90 days. It excludes Iraq, named in an original version that was signed one week into Trump's presidency.
It also suspends the nation's refugee program for 120 days.
Muslims are required to abstain from food, drink, smoking and sex during the daylight hours of the holy month, which shifts from year to year on the lunar calendar. It begins on Friday evening for most Muslims. T/RS5/RS1)
Mi'raj Islamic News Agency (MINA)