Three Main Outcomes of the ASEAN Foreign Ministers' Retreat in Jakarta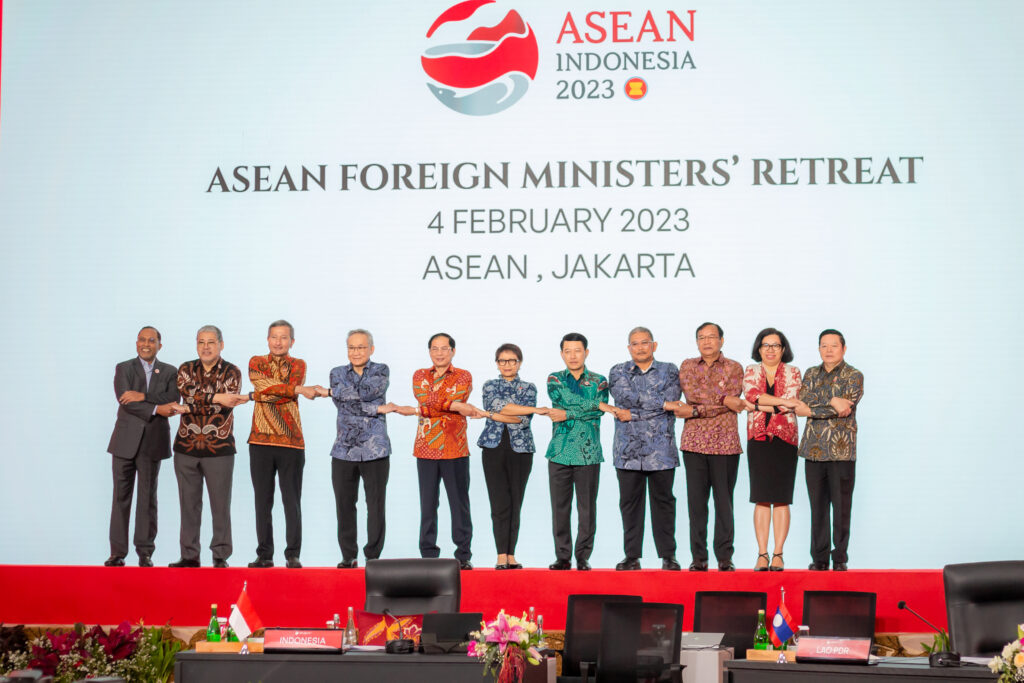 Jakarta, MINA – The Indonesian Minister of Foreign Affairs explained three main outcomes from the ASEAN Foreign Minister's (AMM) Retreat which was held for two days on 3-4 February 2023 at the ASEAN Secretariat Building, Jakarta.
"I am pleased to inform you that the ASEAN meeting in the last two days has been constructive, substantive and more importantly productive," said Retno after the meeting on Saturday.
First, said Retno, under the pillar of ASEAN Matters the Ministers of Foreign Affairs agreed, among other things, to strengthen the capacity and effectiveness of ASEAN institutions, including in the decision-making process, strengthen readiness in facing current and future challenges.
Second, under the Epicentrum of Growth pillar, the Foreign Ministers agreed, among other things, to work towards results that would make the ASEAN region the epicenter of growth, expand the COVID-19 Response Fund to become the ASEAN Response Fund and develop the ASEAN Blue Economy Framework.
Third, continued Retno regarding the implementation of the ASEAN Outlook on Indo-Pacific (AOIP) pillars, the Foreign Ministers agreed, among other things, to identify concrete projects for the implementation of AOIP which will cover all partners, strengthen ASEAN-Pacific relations, and develop the ASEAN Maritime Outlook.
"I am also pleased that all Member States support Indonesia's intention to convene several flagship events under the ASEAN-Indo-Pacific Forum as an implementation of the AOIP," she added.
Meanwhile regarding the issue of Myanmar, the ASEAN Foreign Ministers reaffirmed a united approach in implementing the Five Points Consensus (5PC) which had been adopted in 2021.
As mandated by the leaders, as Chair, Indonesia has proposed and negotiated the 5PC implementation plan.
"Broad support was received from all member countries for this plan. This plan is very important for ASEAN, especially the Chair, as a guideline for responding to the situation in Myanmar in a unified manner," said Retno.
"This shows the strong unity of ASEAN Members to implement 5PC," she stressed. (L/RE1)
Mi'raj News Agency (MINA)