Sudan's Military Commander Threats to Use 'Deadly Force' Against RSF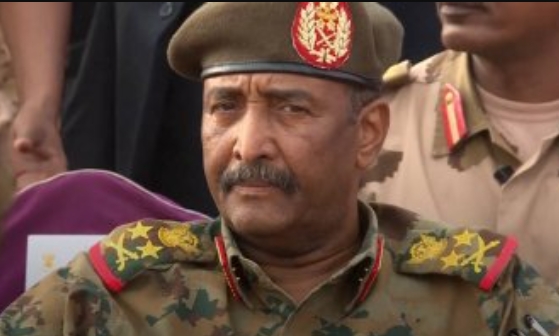 Head of the Sovereignty Council of Sudan Abdel Fattah Al-Burhan (photo: Middle East Monitor)
Khartoum, MINA – Head of the Sovereignty Council of Sudan Abdel Fattah Al-Burhan said the army has not yet used "lethal force" against the Rapid Support Forces (RSF) militias, but will do so "if those forces do not listen to our reason."
"The armed forces are waging this battle on behalf of their people, and they are ready to fight to the last warrior for victory," Al-Burhan said while visiting troops stationed in the capital Khartoum, as quoted by the Middle East Monitor on Thursday.
He praised the Sudanese people for "standing" behind their army despite nearly two months of suffering. Victory, he said, "is imminent".
Al-Burhan's statement came minutes after the end of a seven-day temporary truce between the army and the RSF. Both sides announced an extension of the truce on Monday for a period of five days.
Despite the truce, clashes between the two sides did not stop in Khartoum and the Darfur region.
Talks are continuing between representatives of the two sides in Saudi Arabia, in an effort to reach a permanent cessation of hostilities and a peaceful resolution to the armed conflict that erupted on April 15.
The clashes resulted in the deaths of 866 people and the injuries of around 3,721 others, according to the Sudan Doctors' Syndicate. (T/RE1)
Mi'raj News Agency (MINA)