STYLISH HIJABI WOMEN RISE UP IN MALAYSIA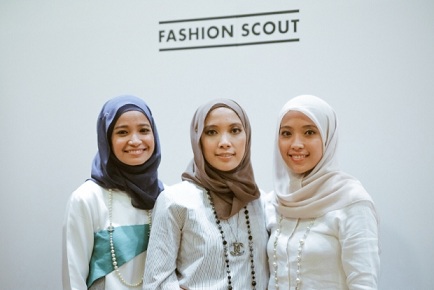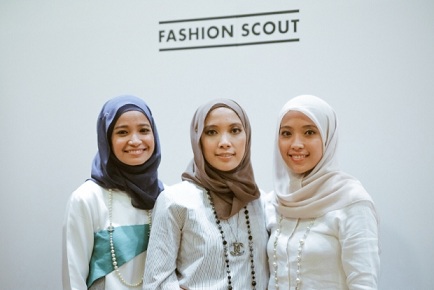 Kuala Lumpur, 21 Dzulhijjah 1436/5 October 2015 (MINA) –  Amid growing number of hijabi Muslim women in Malaysia, the demand for stylish modest fashion is becoming bigger, with many looking to be more fashionable while wearing the Islamic headscarf.
Choosing to cover up isn't supposed to create more stress on women, and nor is it the climax of our spirituality, Mimpikita head designer and founder, Nurul Zulkifli, told Malay Mail on Sunday, October 4.
The (33) designer believes that the popular modest fashion in Malaysia helps veiled women to be fashionable which creates a niche market for entrepreneurs, Onislam quoted by Mi'raj Islamic News Agency (MINA) as reporting.
About five million Muslim Malaysian women wear the Islamic headscarf and dress modestly, According to Moslema In Style co-founder Emy Yuzliza Yahya.
"In our database, we have 500 hijab and Muslim fashion brands," Emy Yuzliza, whose company organizes Islamic fashion shows, said.
Islamic fashion designers from the UK, Europe, Turkey, Middle East, Brunei, Egypt and Indonesia will participate in the Moslema In Style Fashion Forward 2015 fashion show that will be held by Yuzliza Next November in Kuala Lumpur.
"Malaysia is more simple and modest," she said.
The Global Islamic Economy 2014-2015 report by Reuters showed that Muslim consumers globally are expected to spend US$484 billion on Islamic clothing and footwear by 2019, up 82% from 2013.
Earlier this month, an advert for H&M has created lots of debates, after featuring the first Hijabi Muslim model in modest attire.
The advert is expected to bring new customers to the giant retailer, with regard to the fact that Muslims spent $266 billion on clothing and footwear in 2013, according to Thomson Reuters. (T/Imt/R04)
Mi'raj Islamic News Agency (MINA)