STATEMENT FROM ISM: RESPECT IS ESSENTIAL FOR SOLIDARITY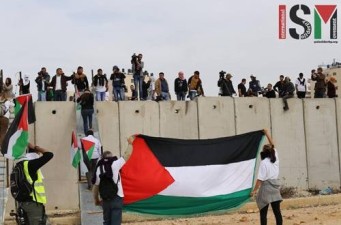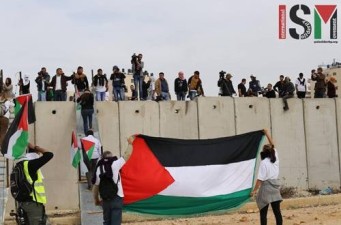 Al-Quds, 5 Dhulhijjah 1436/19 September 2015 (MINA) –The International Solidarity Movement rejects any action taken by International individuals or groups in Palestine that is done without invitation or in coordination with the Palestinian community, and that consequently disrespects Palestinians.
The International Solidarity Movement (ISM) has had the honor of supporting the Palestinian struggle in the occupied territories for the last fifteen years. The role of International ISM activists is to support the Palestinian popular struggle.
The ISM is founded on the basic principle of being Palestinian-led. This means that ISM does not initiate actions. We only join actions initiated by Palestinian communities and Palestinian groups engaged in grassroots activism. In accordance with our principles, we refuse any acts of dictations which is a form of stripping Palestinians from the power of decision, Palestine News Network PNN quoted by Mi'raj Islamic News Agency (MINA) as reporting.
Therefore, instead of forcing our own ideals in the decision making of the local communities we provide genuine solidarity. In addition all international ISM volunteers are trained to behave in a way that respects the diversity and depth of Palestinian culture.
Solidarity means standing with people not for people. We emphasis this in our training because some people misinterpret solidarity with saviorship or hero complex, it is not and these attitudes are not tolerated in our movement. Palestinians are not voiceless.
They have a voice, they do not need us to be their voice or to protest in Palestine on their behalf. There's a difference between speaking on behalf of Palestinians and amplifying their voices.
As solidarity activists working in Palestine we get hands on experience of Israeli occupation and Apartheid and we get the honor of working alongside, supporting and learning from Palestinian activists. But much of the work of a solidarity activist takes place when he or she goes back home.
In our home countries, it is our role to protest and work against our own governments' complicity and support for Israeli Occupation and Apartheid. ISMers play an active role as part of the global, Palestinian-led, Boycott Divestment and Sanction (BDS) movement.
In the 1970's an Aboriginal activist, from Queensland, stated: "If you have come here to help me, you are wasting our time. But if you have come because your liberation is bound up with mine, then let us work together." For us this is solidarity. (T/P002/R04)
Mi'raj Islamic News Agency (MINA)