SLAIN US MUSLIM PLANNED TO HELP SYRIAN REFUGEES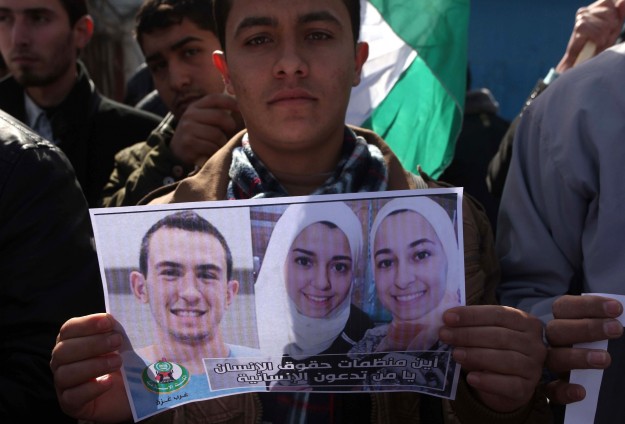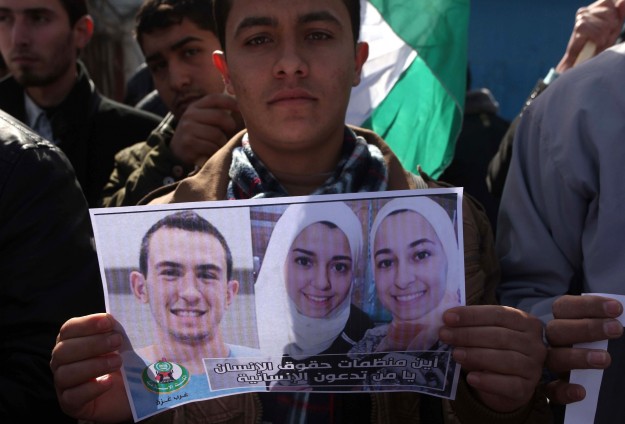 North Carolina, 23 Rabu'ul Akhir 1436/13 February 2015 (MINA) – Deah Barakat, one of three Muslim students killed Tuesday in the U.S. state of North Carolina, was planning to travel to Turkey this summer to provide urgent dental care to Syrian refugees.
Deah Barakat, 23, was fatally shot Tuesday at the University of North Carolina's residential complex in Chapel Hill along with his wife Yusor Mohammad, 21, and sister-in-law Razan Mohammad Abu-Salha, 19.
"Deah was planning to visit Turkey this summer along with local dentists to help Syrian refugees with their dental problems," said Kenan Demir, a close friend of the late UNC School of Dentistry student, Thursday, Anadolu Agency quoted by Mi'raj Islamic News Agency (MINA) as reporting.
"I have known him since he was a child. We were friends for 15 years," Demir told The Anadolu Agency in an exclusive interview in the Turkish capital, Ankara which he has come to visit for a few days.
"He shot a video about two months ago for a project called Refugee Smiles, where he asked for donations to raise funds for dental supplies and equipment to benefit refugee children so that he could make a difference in their lives," he said, adding that so far he had raised $193,000.
In the video posted recently to the fundraising website YouCaring, Barakat urged people to "take advantage of this opportunity to help Syrian refugee students with urgent dental care needs".
"Have you ever felt helpless about the situation in Syria and felt like you can't do anything about it? Well, this is your opportunity to help. This summer I am embarking on a trip to Turkey with 10 dentists to help Syrian refugees who are in need of urgent dental care," Barakat said in the video.
"We'll be doing extractions, fillings, root canals and oral hygiene instructions to those most in need," he went on. "We'll also focus on prevention, we'll be passing out toothbrushes and toothpaste within refugee camps, so that we can eliminate the problem before it begins."
Demir called on all Muslims in the world to support Barakat's project and continue to raise funds for Syrian refugees.
"We have got to help finish Deah's project and make his dreams come true. I would also like to call on all the dentists in Turkey: Let's keep on collecting money and show the world that we are united," he said.
The deceased couple's neighbor, 46-year-old Craig Stephen Hicks reportedly surrendered to police after the attack.
Initial media reports said the deaths were linked to a dispute over parking but others have suggested a hate-crime motive lay behind the triple homicide.
"From the conversations I had with his father and brother, this person had been threatening him and his family for the past two weeks, and said stuff to his wife such as 'Why are you covering up your head? Why are you Muslim? What are you doing in America?'" said Demir.
"He even showed them his gun, but Deah and his family never thought he would have gone that far," he said.
The Council on American-Islamic Relations has called for an investigation into the motive behind the shooting, as many on social media raised the issue of the safety of Muslims in the country.
Chapel Hill Police Chief Chris Blue said: "Investigators are exploring what could have motivated Mr. Hicks to commit such a senseless and tragic act."
"We understand the concerns about the possibility that this was hate-motivated, and we will exhaust every lead to determine if that is the case," he added.
The funerals for the three victims will be held on Thursday in Raleigh mosque, near the victims' house.
The spokesman for Jordan's Foreign Ministry, Ashraf al-Hasavnah told The Anadolu Agency Wednesday that Barakat was a Syrian citizen, whereas his wife and sister-in law were Jordanian citizens, born in Amman and the U.S. respectively. (T/P010/P3)
Mi'raj Islamic News Agency (MINA)