UN SECURITY COUNCIL TO VOTE ON PALESTINE RESOLUTION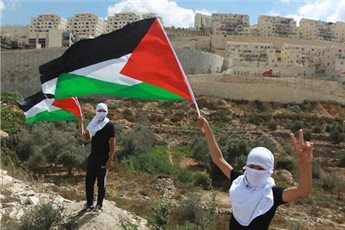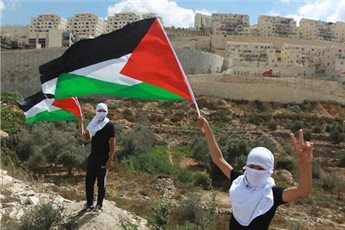 New York, 9 Rabi'ul Awwal 1435/31 December 2014 (MINA)– The UN Security Council will vote later Tuesday (30/12) on a draft resolution on Palestinian statehood, Jordan's ambassador and diplomats said.
"We have decided that we are going to pass to a vote at the Security Council on the resolution," Jordanian Ambassador Dina Kawar told reporters. Diplomats said a meeting was set for midnight Palestine time, Ma'an News Agency quoted by Mi'raj Islamic News Agency (MINA) as reporting.
Palestinian envoy Riyad Mansour called on the Security Council to adopt the resolution to show that it is in sync with international momentum to recognize Palestine and advance peace in the Middle East.
"This is an indication to us that the entire international community is interested in the Palestine question, is interested in a role by the Security Council and we hope that the Security Council shoulders this responsibility and adopts this resolution," he said.
Mansour took an indirect swipe at the United States, saying Arab and European governments had sought compromise to "open a door for peace at the Security Council," but that "one party did not want to go along with this global consensus."
The United States again rejected the measure, arguing that it binds the parties to a strict timeframe to reach an agreement that has eluded the region for decades.
Washington reiterated its opposition on Tuesday after US Secretary of State John Kerry made a round of telephone calls, speaking to 13 foreign ministers to explain the US position.
"Our concerns about this are multiple ones," said US State Department spokesman Jeff Rathke.
"There's concern about the timing. This sets arbitrary deadlines. We think this would not help negotiations between the parties concerned. We have concerns about Israel's legitimate security needs."
The spokesman stressed that the United States would not stand alone in its opposition to the Palestinian push for statehood.
On Monday, Palestinian envoys presented a more toughly-worded UN draft resolution on statehood than the draft they had previously submitted.
Arab ambassadors endorsed the text, which contains new provisions on declaring East Jerusalem the capital of a Palestinian state, settling the issue of Palestinian prisoner releases, and halting Jewish settlement construction by Israel in the West Bank.
The resolution has been pushed for by the Fatah-led PLO, while Hamas has criticized such resolutions as not taking a hard enough line.
Hamas has long maintained that the Israeli occupation must be dated to 1948, when Israel was created through the expulsion of 750,000 Palestinians from their homes in what became Israel.
President Mahmoud Abbas' Fatah party, however, has focused instead on building a state in the remaining lands of historic Palestine that Israel occupied in 1967 — the West Bank and the Gaza Strip. (T/P010/R03)
Mi'raj Islamic News Agency (MINA)