Rupiah Strengthens Following Expectation of Rising Interest Rate of The Fed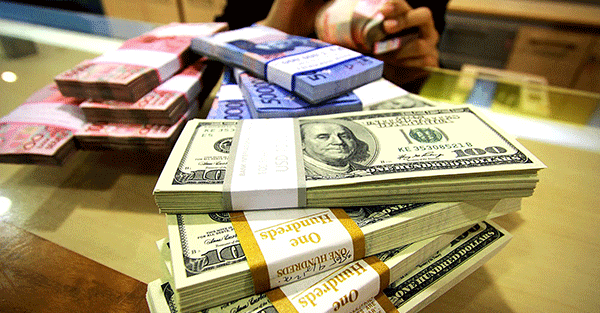 Jakarta, MINA — The movement of the rupiah exchange rate traded between banks in Jakarta this afternoon rose by 62 points to Rp14,439 compared to the previous rate of Rp14,501 per US dollar, Antara News reported.
Monex Investindo Futures analyst Putu Agus Pransuamitra in Jakarta on Wednesday stated that the strengthening of the rupiah today was still helped by the pressure experienced by the US dollar ahead of the Fed`s announcement of monetary policy later in the day.
"The Fed is likely to raise interest rates. But for the next year, the market expects interest rates to rise only twice. That is what causes the dollar to experience pressure," Pransuamitra noted.
In addition, he further noted that the decline in crude oil prices has also become a positive sentiment for the rupiah to continue its positive trend.
"Future oil prices can ease the burden of imports, which could make the trade balance surplus again," Pransuamitra remarked.
Money Market analyst PT Bank Mandiri Tbk Rully Arya Wisnubroto explained that in recent times, the exchange rate of the rupiah against the US dollar was relatively stable.
"This is especially true because the expectations of the Fed will be more dovish at the results of the FOMC meeting later tonight," Wisnubroto pointed out.
Meanwhile, the central exchange rate of Bank Indonesia today (Dec 19) recorded that the rupiah currency strengthened to Rp14,380 compared to the previous day (Dec 18) at Rp14,523 per US dollar. T/RS5/RS1)
Mi''raj Islamic News Agency (MINA)