President Hamid Seeks Indonesia's Support for Safe Rohingya Return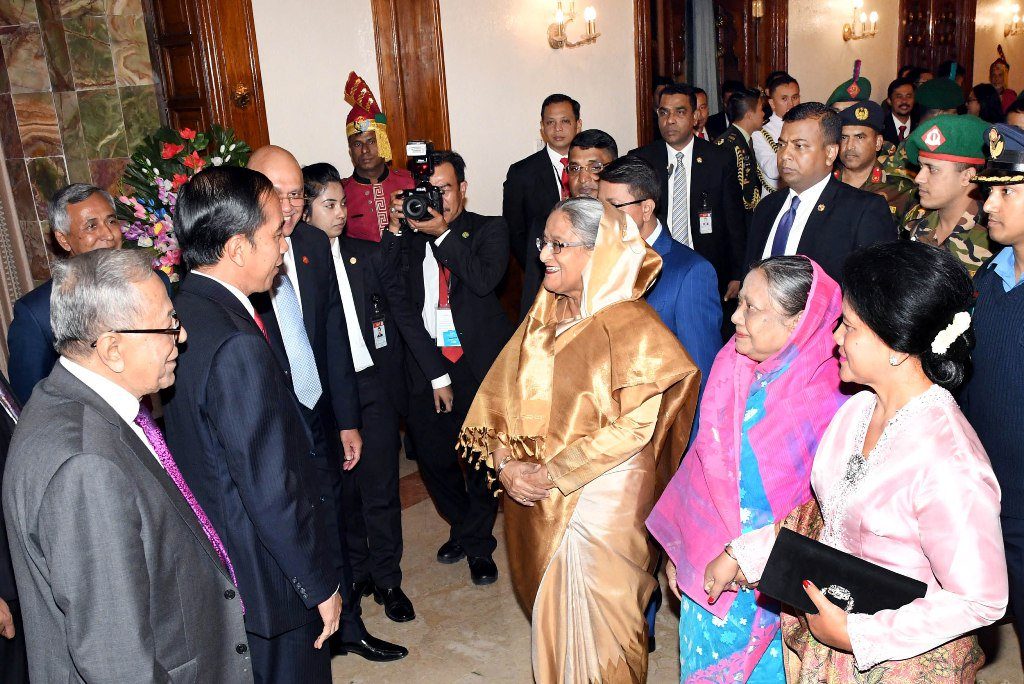 Colombo, MINA – Terming the existing relation Dhaka and Jakarta as excellent, Hamid hopes the relation will be further strengthened following Joko Widodo's visit
President Md Abdul Hamid on Saturday sought support from Indonesia for safe, dignified, sustainable return of the Rohingyas to Rakhine state in Myanmar.
He sought for the cooperation while visiting Indonesian President Joko Widodo made a curtsey call on him at Bangabhaban in the evening, according to Dhaka Triibune.
Mentioning that Bangladesh is currently hosting more than a million forcibly displaced Rohingyas from Myanmar, the president said that Bangladesh on purely humanitarian concerns have sheltered them despite facing many challenges.
Hamid recalled with appreciation the support of the Indonesian people to Bangladesh's independence in 1971 and Indonesia's recognition of the country on February 25, 1972 immediately after the independence.
He also reminisces about the personal acquaintance between Father of the Nation Bangabandhu Sheikh Mujibur Rahman and the founding Father of Indonesia Dr Sukarno.
Terming the existing relation between the two countries as excellent, Hamid hoped the relation will be further strengthened following Widodo's visit, his Press Secretary Md Joynal Abedin quoted the president as saying.
Hamid also sought cooperation from Widodo in removing tariff and none-tariff barriers as well as concessional market access for Bangladeshi selected products to Indonesian markets.
Returned with dignity and safely
The Indonesian president expressed his hope that the bilateral agreements, which were signed between Bangladesh and Myanmar for return of the Rohingyas, will be fruitful and also expected that the displaced Rohingyas would be returned to Rakhaine with dignity and safely.
He also praised the social-economic development of Bangladesh in the meeting.
Foreign Minister Abul Hassan Mahmood Ali, State Minister for Foreign Affairs Md Shahriar Alam and secretaries concerned to the president were also present during the meeting.
Meanwhile, Indonesian First Lady Iriana Widodo also paid a courtesy call on her counterpart Rashida Khanam, President Hamid's wife, at Bangabhaban.
During the meeting, they talked about mutual interests between the two countries, said Joynal. (T/RS5/RS1)
Mi'raj Islamic News Agency (MINA)