Pig's Head Hurled Through Window of Asian Family's Home As They Watched TV in 'Disturbing Hate Crime"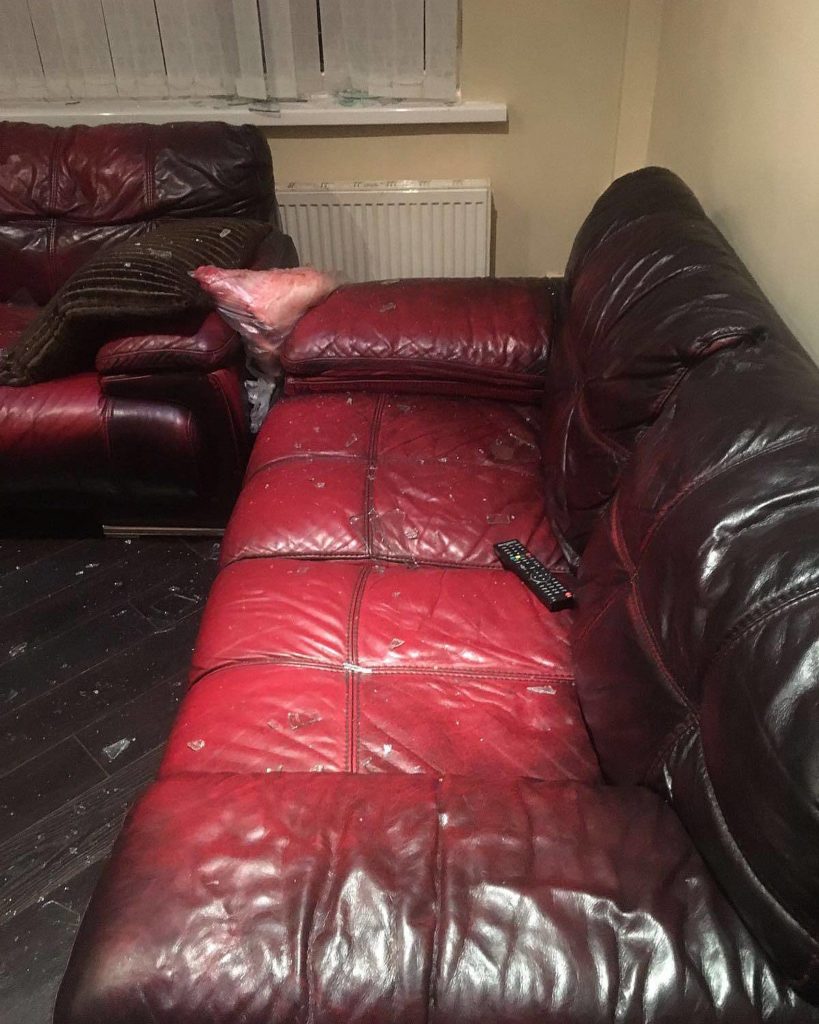 Manchester, MINA – A pig's head was thrown through the window of an Asian family's home as they sat watching TV on a quiet night in.
The culprit first smashed through the front window of the living room with a brick, narrowly missing a 14-year-old by inches.
Police are investigating the incident and say they are treating it as a hate crime, the Manchester Evening News reports.
The animal's head, wrapped in plastic, was hurled into the lounge of the terraced house in Hollinwood, Oldham.
Ajaz Mahmood's wife Ghazle Kauser and their four children were in the property at the time.
The brick flew just inches from Hannas, who was sat in a chair next to the window watching TV.
Mr Mahmood said: "I am not sure whether it is racial or Islamaphobic. My family have been living in this area for 29 years and in this house for 11 years.
"We have never experienced anything like this. It took the police three hours to come out, but I don't blame them – all the officers are at the Tory conference.
"They have taken the pig's head away and will do forensics to see if there are any fingerprints from the bag.
"I am not living in a predominantly white area, there are Asian families here too. It could possibly be a case of mistaken identity.
"I was at work when I took a phone call from home and could hear hysterical screaming.
"It was not a nice experience, especially when your family are in the house, and they are vulnerable without me there. (T/RS5/RS1)
Mi'raj Islamic News Agency (MINA)