Philippine Lawmaker Wants Passport Scam Probed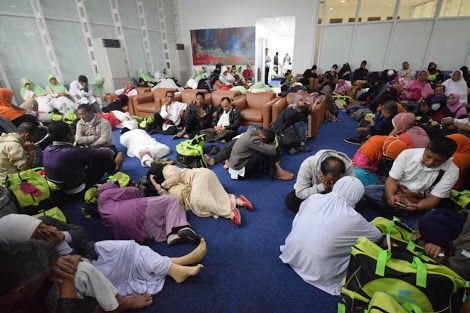 Manila, the Philippines, 20 Dzulqa'daah 1437/23 August 2016  (MINA) – The recently discovered scandal involving the alleged sale of Philippine Hajj passports to foreigners such as Indonesians should be investigated thoroughly, a Muslim member of the House of Representatives said.
"The issue is in fact a threat to our national security," Philstar quoted Maguindanao Rep. Zajid Mangudadatu as stating in House Resolution 258 that he filed.
"The acquisition of the Indonesian nationals of Philippine passports sparks a lot of questions regarding apparent violations of our immigration laws," said Mangudadatu.
He said the House committee on foreign affairs should investigate in aid of legislation the case of the 177 Indonesians and 10 Malaysians that managed to obtain Philippine passports for purposes of attending the annual Hajj pilgrimage in Mecca, Saudi Arabia.
"The indiscriminate act of granting Philippine passports to non-Filipino nationals is a violation of Republic Act 8239, or the Philippines Passport Act of 1996. The government officials involved must be dealt with accordingly," Mangudadatu said.
This alleged racket has been reported to President Duterte by concerned employees of the National Commission on Muslim Filipinos (NCMF), who revealed that each passport is being sold to non-Filipino Muslims at P25,000 each.
The NCMF employees named five NCMF officials and eight Hajj leaders as among those involved in the anomalies in the processing of Hajj passports.
They claimed that the anomalies have been rampant since the administration of NCMF secretary Yasmin Lao.
The employees said that Hajj passports are sold for P25,000 each to foreigners and not to Filipinos.
The NCMF is directly under the Office of the President.
The passport applicants are endorsed by the NCMF to the consular office of the DFA as Filipino Muslim pilgrims. The passports are released to the NCMF for distribution to the would-be pilgrims. (T/R07/R01)
Mi'raj Islamic News Agency (MINA)