PFA Head: Cancelling Argentina-Israel Football Match a Victory for Sports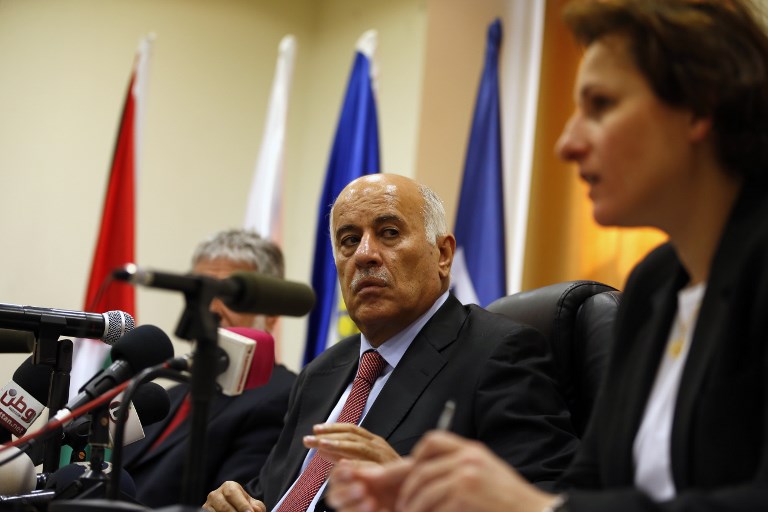 Ramallah, MINA –The head of the Palestinian Football Association (PFA), Jibril Rjoub, said on Wednesday that cancelling the Argentina-Israel football match planned for Saturday in Jerusalem was a victory for sports, WAFA reported.
Rjoub said in press conference he called for to talk about efforts that led the Argentine Football Federation (AFF) to cancel on Tuesday the game against its Israeli counterpart that intensive work by the PFA has culminated in convincing the AFF that Israel's intentions behind holding the game in Jerusalem were political and a violation of United Nations resolutions and international law, prompting Argentina to cancel the game.
"We took the initiative right from day one and exerted all efforts to work according to FIFA rules in order to prevent the game from taking place in Jerusalem," he said, accusing Israel of using the game for political ends, rather than sports.
"Israel sought to use the game to send a political message that has nothing to do with sports," he said. "It wanted to use (Argentina's star player Lionel) Messi to sport-wash its crimes against the Palestinian people and Palestinian sports."
Rjoub considered Israel's decision to move the game from the northern coastal city of Haifa to Jerusalem as an attempt to politicize sports for political ends, particularly after tying it to Israel's celebration of 70 for its existence, 51 years for occupying the West Bank and East Jerusalem and moving the US embassy to Jerusalem.
"Sports should not be used as a tool for political ends," he said, adding that the decision to cancel the game was a victory for sports.
"It was not a political victory," he insisted. "It was a sport achievement. Israel used sports as a tool for political end and for this it has failed." (T/RS5/RS1)
Mi'raj Islamic News Agency (MINA)