AWG Issues Statement After FIFA Remove Indonesia as Host of the U-20 World Cup 2023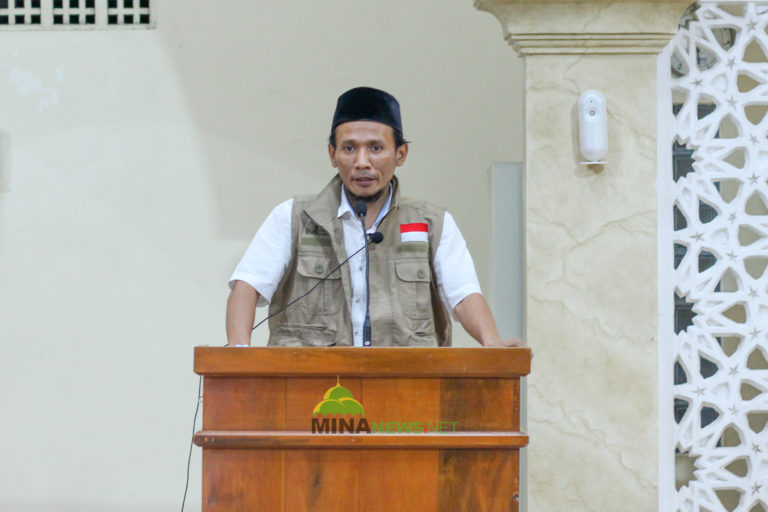 Jakarta, MINA – After a wave of rejection of the presence of the Israel National Football Team in Indonesia from the Governor of Bali, the Governor of Central Java, the Deputy Governor of West Java, several other regional heads, the South Sumatra DPRD, PDIP, PKS, HMI, KNPI, Muhammadiyah and many national mass organizations, prominent figures national figures, various humanitarian agencies such as MER-C, KISDI, BDS Indonesia, including the Aqsa Working Group (AWG), finally FIFA issued an official statement removing Indonesia as the host of the U-20 World Cup 2023.
So, regarding FIFA's announcement, the Aqsa Working Group made the following statement:
First, the rejection of the Israeli national football team's presence in Indonesia is a lesson for Zionist Israel that as long as these entities commit crimes, apartheid politics, and even colonialism, so long as they will face opposition. Anywhere and in any field, not only in Indonesia and not only in football.
Second, strongly condemn FIFA for their hypocritical attitude; ignoring demands to stop implementing double standards by imposing sanctions on Israel as they did on Russia and South Africa, instead canceling Indonesia as the host of the U-20 World Cup and even threatening to impose sanctions on Indonesian football.
Third, the rejection of the presence of the Israeli National Football Team is a consequence of the Indonesian nation complying with the 1945 Constitution. That is one of the efforts to maintain the anti-colonial spirit in accordance with the constitution and the example of the founding fathers of the Republic of Indonesia.
Fourth, the Aqsa Working Group hopes that the Indonesian people will remain patient and pray that Allah Ta'ala will replace them with something better. AWG also expressed its high appreciation to all parties who persistently rejected the arrival of the Israeli national football team to Indonesia.
Fifth, the Indonesian nation to remain united. Differing opinions and defending them optimally if the opinion is correct, is normal in a democratic country. There is no need for anyone to feel victorious so that they feel arrogant and no one needs to feel defeated. Because what we seek is the common good.
Sixth, PSSI, athletes, stakeholders and all national football lovers are expected to remain strong and steadfast. Long live Indonesia and may Palestine be free soon. (T/RE1)
Mi'raj News Agency (MINA)