Global Peace Mission Launches Aid Fund for Quake Victims in Sulawesi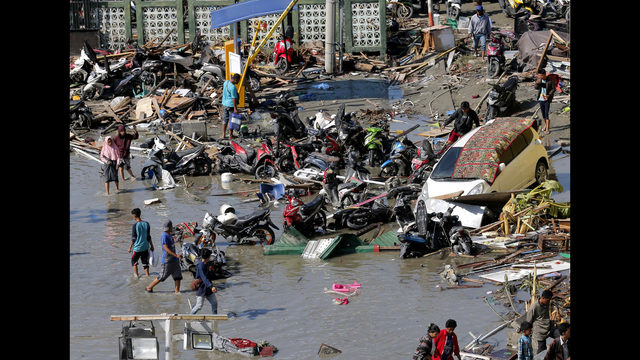 Kuala Lumpur, MINA — Global Peace Mission (GPM) Malaysia has launched a humanitarian aid fund #PeduliGempaSulawesi to assist those who were affected by the earthquake that struck Palu and Donggala in Central Sulawesi, Indonesia.
The organisation had contacted GPM Indonesia to arrange the delivery of the humanitarian aid immediately to the affected community especially those who were in Kota Palu and Kabupaten Donggala, Bernama reported, citing a statement from GPM.
"Based on the report issued by the ASEAN Coordinating Centre for Humanitarian Assistance (AHA Centre), basic humanitarian aid needed at the moment were pre-prepared meals, clean water supply, sanitation and health kit, medical supplies and health kit for women including other non-food items such as tents," according to the statement.
The statement said that based on information from the Indonesian National Board for Disaster Management (BNPB) as of 1pm today, the number of victims so far stood at 832 while those suffering serious injury stood at 540 people.
A total of 16,732 people lost their homes and 1.5 million people were affected by the natural disaster.
Malaysians wishing to make donations can do so via the wegbsite www.billplz.com/gempasulawesi or make deposits to the GPM Maybank account at the account number 564221611602 and Bank Islam (1402301002922 4).
Members of the public wishing to know about the mission to send humanitarian aid #PeduliGempaSulawesi could contact the Chief Operating Officer Syahrir Azfar at telephone number 013-2226057 or e-mail at [email protected] (T/RS5/RS1)
Mi'raj Islamic News Agency (MINA)