Palestinians Thank to Indonesians for Continuously Supporting Al-Aqsa Liberation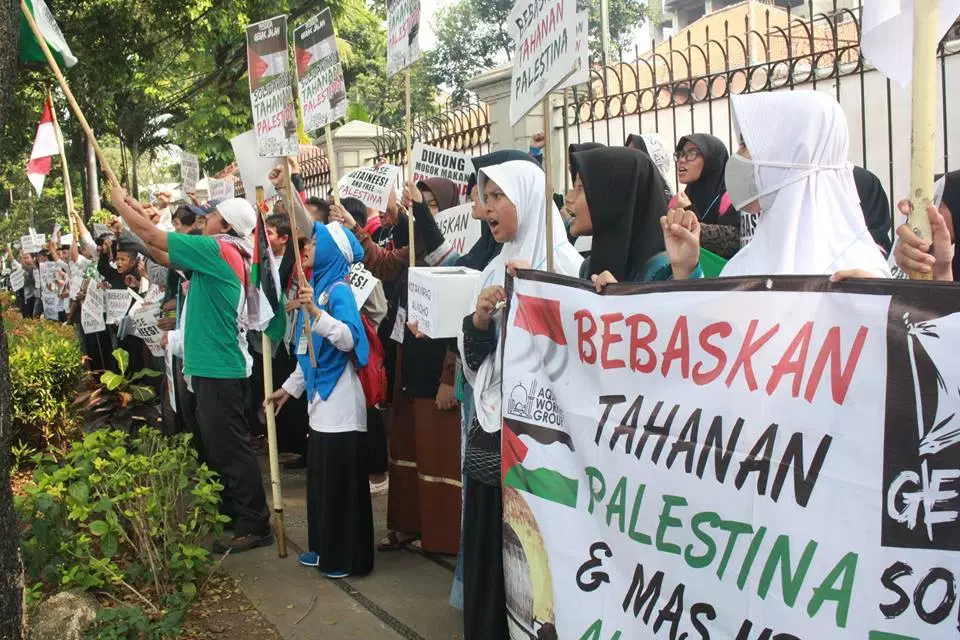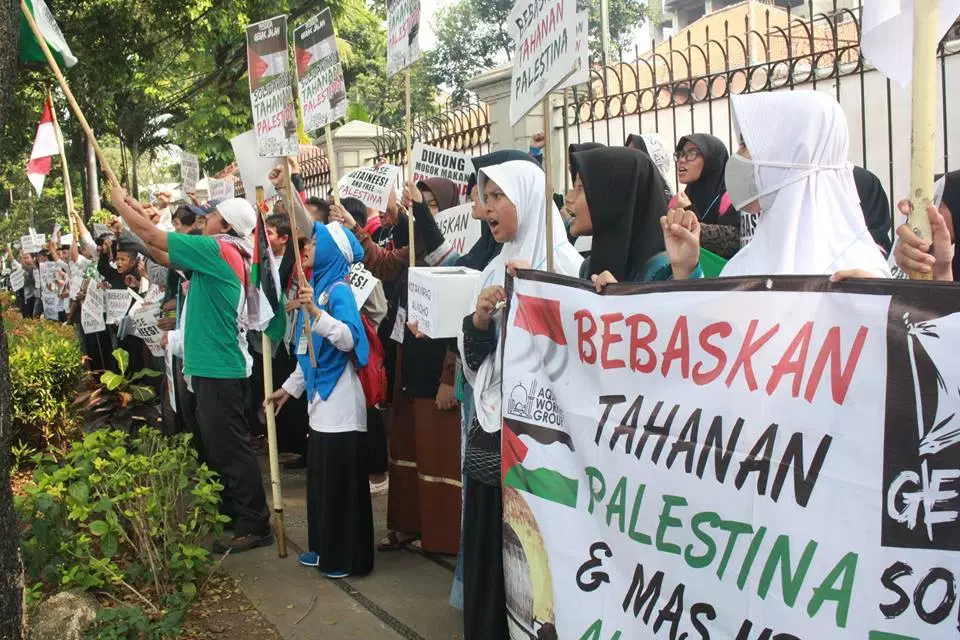 Jakarta, 21 Sya'ban 1438/18 May 2017 (MINA) – The Palestinian Embassy in Jakarta expressed gratitude to the Indonesian Muslims for their consistent assistance to the struggle for the liberation of the Aqsa Mosque.
"Alhamdulillah, we convey to Indonesian Muslims who have been concerned about Palestinian prisoners in Israeli prisons. In particular we thank our brothers from the Jama'ah Muslimin (Hizbullah)," said the Secretary of the Palestinian Embassy Taher Hamad in front of hundreds of participants of solidarity action for Palestinian prisoners held at the initiative of Jama'ah Muslimin (Hizbullah), Thursday, May18.
Speaking before the participants of the Solidarity Action for Palestinian Prisoners, Taher Hamad asserted that the support of the Indonesian people for the Palestinian people is very important and meaningful.
"This support is very meaningful. We are deeply grateful to the Indonesian government for consistently defending Palestine since 1948, "he said.
Meanwhile, Sakuri, Leader of the Jamaah Muslimin (Hizbullah) from Greater Jakarta, asserted that support for the Palestinians is a mandate of independence.
"This is a debt obligation to be able to liberate Palestine, also restore the Aqsa Mosque to the Muslims," ​​he said.
In addition to the mandate of debt independence, he also asserted that Israel's heinous actions against the Palestinians are a form of real violation of the Declaration of Human Rights.
"We want to recall to the United Nations that in accordance with the Declaration of Human Rights in the fifth chapter it is stated that detainees should not be subjected to abuses," he said, referring to Israeli crimes against Palestinian prisoners.
The Solidarity Action took place in cooperation between the Jamaah Muslimin (Hizbullah) and the Aqsa Working Group (AWG). (L /P2/RS5)
Mi'raj Islamic News Agency (MINA)