Palestinian Youths Throw Stoned Israeli Forces with Stones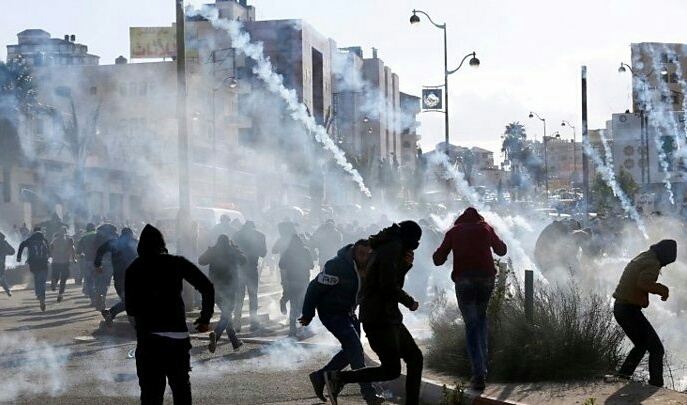 Palestinian Youths Throw Stoned Israeli Forces with Stones (photo: special)
Ramallah, MINA – Two Israeli military bulldozers destroyed Abu Humaid family's home in Al-Amari refugee camp, Ramallah on Thursday, October 24.
Violent clashes broke out throughout the camp after hundreds of young men thrown stones at Israeli occupation forces but retaliated by heavy poison gas which resulted in large numbers of youths and residents fainting.
As quoted from Safa on Friday reported that Israeli occupation forces set up military checkpoints around the camp, stopped passing vehicles and arrested a young man.
Early last month, occupation forces threatened Abu Humaid's family to destroy his house when Umm Humaid was called in by an intelligence officer.
The house was rebuilt after destroyed by Israeli occupation last December, because his son Abu Hamid killed a soldier after throwing a marble slab on his head.
Abu Hamid's five sons were sentenced to life imprisonment in Israeli jails for allegedly participating in guerrilla movement against the occupation. (T/Sj/P2)
Mi'raj News Agency (MINA)