Palestinian Human Rights Organization Calls on Journalists to Reject the Summons of Security Services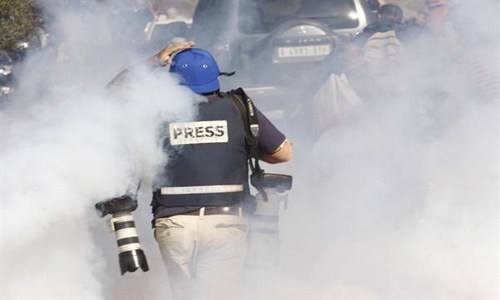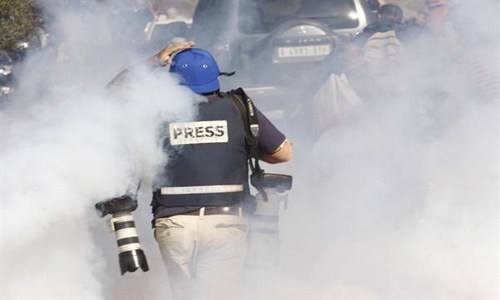 West Bank, MINA – On Sunday, Al-Haq, a human rights organization called on Palestinian journalists to refuse responding to summons from Palestinian security services in the West Bank.
Al–Haq said in a statement that calls to journalists and members of the public by the security services, regardless of their form – whether phone calls or written and signed summons – are unconstitutional in principle and a violation of the guarantees included in the Basic Law (the Palestinian constitution), MEMO reported.
Al-Haq asserted that, in accordance with the principle of the rule of law, anyone contacted by the security services in this way should to refuse to deal with such summonses.
The organization urged the Syndicate of Journalists to uphold the constitutional procedural guarantees and to emphasize the right of journalists not to deal with summonses, not only to inform them about the unconstitutional summations.
Al-Haq called on the Palestinian Attorney General to use his powers to force security services to be held to account. It also called for the cancellation of decisions to block websites as they violate the provisions of the Basic Law and international standards of human rights.
The organization stressed the need to suspend the Electronic Crimes Law, which was adopted without the participation of civil society, since it represents a flagrant violation of the freedom of expression and the right to privacy, and to re-discuss it with the community.
The security services in the West Bank has recently carried out a summons campaign involving a number journalists from the West Bank, including Ali Obaidat, Mohammad Awad, Nayla Khalil and Rama Yousef, in addition to the detention of journalist Abdul Mohsen Shalaldeh.
Meanwhile, the Al-Haq referred to the security services' summoning of cartoonist Isma'il al-Bazem and writer Abdullah Abu Shurkh for investigation, who were released afterwards, as well as journalist Amer Baaloucheh. It also noted that Palestinian TV correspondent Fouad Jaradah is still under arrest.
The authorities deny the practice of any political detention in the West Bank.(T/R04/RS5)
Mi'raj Islamic News Agency (MINA)