Palestine Urges Arab Countries to Boycott US Sponsored Summit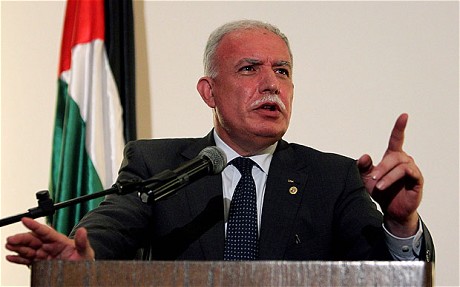 Ramallah, MINA – Palestinian Foreign Minister Riad Malki called on Arab countries to boycott or decrease their representatives at the United States-sponsored Middle East Summit to be held in Warsaw, Poland.
Malki said that Arab countries must send low-level delegates, below the ministerial level, to the conference, The New Arab reported, quoted by MINA.
He spoke on Monday to the Voice of Palestine when Palestinian President Mahmoud Abbas visited at Saudi Arabia.
Reportedly, Saudi Arabia and the UAE would only send the foreign minister to the summit, while Israeli Prime Minister Binyamin Netanyahu would attend the summit.
"We see the Warsaw Conference as a plot against the Palestinian," Malki said.
Most of Arab countries have refrained from establishing relations with Israel with the aim of seeking Israeli peace with the Palestinians. But many Gulf countries share concerns with Israel over the influence of Iran.
Gulf countries, especially the United Arab Emirates (UAE), Saudi Arabia and Bahrain became more open about relations with Israel because they found an excuse to fight a common enemy namely Iran.
In October, for example, Israeli Sports Minister Miri Regev traveled to the UAE and Israeli athletes were allowed to compete under the Israeli flag for the first time there.
It was the first time an Israeli minister had made an official visit to the UAE. (T/Sj/R04)
Mi'raj News Agency (MINA)