Palestine Urges 20 Diplomats to Prevent Israeli Demolition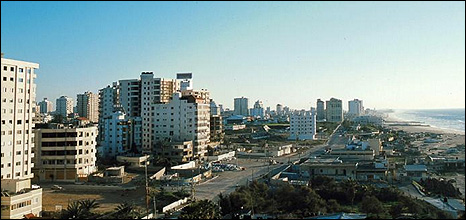 Sur Baher area in Jerusalem which was threatened demolition by Israel. (Photo: doc. Nahar Net)
Al-Quds, MINA – Diplomats from around 20 countries, most of Europe toured in areas threatened with demolition in Jerusalem on Tuesday July 16. Palestinian officials urged diplomats to take action to prevent Israel from dismantling Palestinian homes.
Israel gave orders to dismantle the grounds that building is in a security zone near Israeli barrier wall that cut West Bank area, Nahar Net reported.
Most of buildings under construction are located south of Jerusalem in the Sur Baher area.
Palestinians accuse Israel using security as an excuse to force citizens out of the area, as part of a long-term effort to expand settlements and roads that connect it.
Palestine also shows that most buildings are located in areas that should be under control of Palestinian Authority based on Oslo agreement.
"When the houses are destroyed, we will be on the streets," said Ismail Abadiyeh (42) who lives with his family in one of the threatened buildings. He spoke to diplomats.
French Consul General for Jerusalem, Pierre Cochard told reporters that he did not think the security explanation was given by Israel enough to continue the destruction.
"I think it's important to underline that we cannot deny their rights," Cochard said, referring to families living at home. "They are here in Palestinian territories." (T/Sj/P2).
Mi'raj News Agency (MINA)