OKLAHOMA MUSLIMS SHOCKED BY JOHN BENNETT'S HATE COMMENTS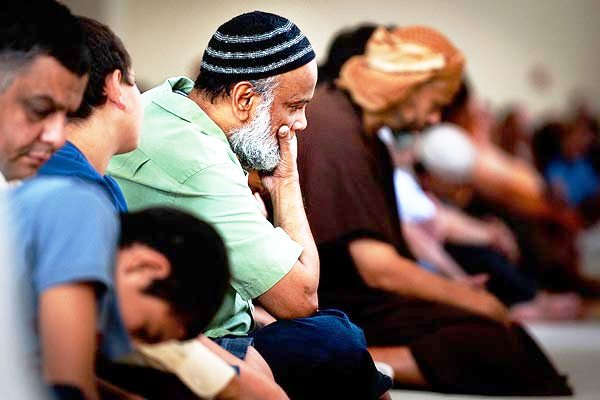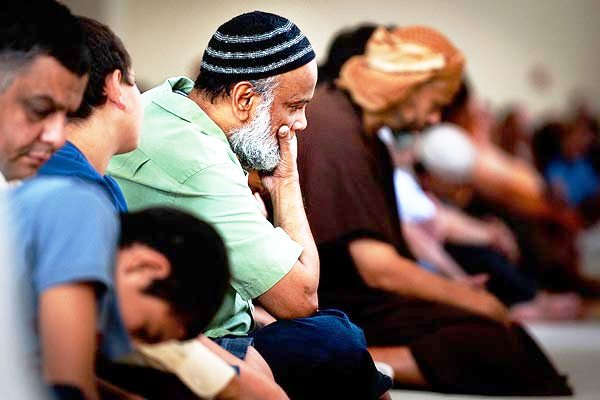 Oklahoma City, 21 Dzulqa'dah 1435/16 September 2014 (MINA) — Repeated anti-Muslim statements by an Oklahoma Republican lawmaker have left Muslims shocked, saddened and surprised, fearing reprisal attacks from people affected by his hateful rants.
"I was a little horrified because in the past when individuals have made hateful comments toward minorities such as African-Americans or Indian-Americans, sometimes we see people retaliate because they are encouraged by those statements," Allison Moore, a Tulsa Muslim who is executive director of a homeless shelter, told Tulsa World on Sunday, September 14.
"It gives them the green flag to go out and hurt someone. I was fearful for the lives of Muslims living in the state, afraid someone would commit a hate crime," On Islam quoted by Mi'raj Islamic News Agency (MINA) as reporting
Like other American Muslims living in Tulsa city in the North-west American state of Oklahoma, Moore was Rep. John Bennett, R-Sallisaw, warned readers of his Facebook page to be "wary" of Muslim Americans.
The issue has further aggravated after Bennett reacted to calls by the Council on American-Islamic Relations, backed by several civil justice and religious groups, to apologize by claiming that the group was linked to terrorists.
Houssam Soueissi said Bennett's remarks indicate a lack of knowledge on the lawmaker's part.
"I am very surprised," Souessi said.
"I feel like I am a building block in the society of the United States in general and in Tulsa, Oklahoma. I think Muslims have a lot to offer society, as far as being good citizens and peacemakers."
Yusuf Dundar, executive director of the Dialogue Institute of Tulsa, an educational group that attempts to unite faiths and cultures, was also shocked by Bennett's remarks.
"A true Muslim can't be a terrorist and a terrorist can't be a Muslim," he said.
Dr. Lamiaa Ali said the lawmaker's comments saddened her.
"He is giving a generalized statement across the board about all Muslims when most Muslims are condemning what is going on overseas," Ali said.
Condemnations
Tulsa Muslims were joined by other key figures in the city who rejected the hate comments expressed by Bennett.
Ray Hickman, executive director of Tulsa Metropolitan Ministry, offered to host a conversation between the interfaith community and Bennett and Weston.
"We also ask for an apology by these men for over-generalized comments they have made about Oklahomans who are Muslim and fellow citizens. Not all Muslims are the same, just as not all Christians are the same," he said.
Jayme Fox, chief executive officer of the Oklahoma Center for Community and Justice (OCCJ), praised Muslims as the most peaceful community in Oklahoma.
Working closely with Muslims, Fox said, "in my experience, no community is more humble, more giving or more peaceful than the Muslim community in Oklahoma."
"To paint Muslims or any group of people in such an ill-conceived way is not only unacceptable, it is just plain ignorant," she said.
"I am saddened, but I also know that my Muslim friends will forgive."
She said OCCJ recently gave its humanitarian award to Imam Imad Enchassi, an Oklahoma City Muslim leader, for his work in "bringing peace to our community through CAIR and his other work across Oklahoma."
Since the 9/11 attacks, US Muslims, estimated between 6-8 million, have complained of discrimination and stereotypes in the society because of their Islamic attires or identities.
Anti-Muslim rants increased after the rise of militant group ISIL, Islamic State in Iraq and the Levant, despite worldwide condemnations from different Muslim organizations and authorities.
A US survey has revealed that the majority of Americans know very little about Muslims and their faith.
A Gallup poll also found that the majority of US Muslims are patriot and loyal to their country and are optimistic about their future (T/P002/P3)
Mi'raj Islamic News Agency (MINA)