NIGERIA MUSLIM BODIES URGE FASTING, PRAYERS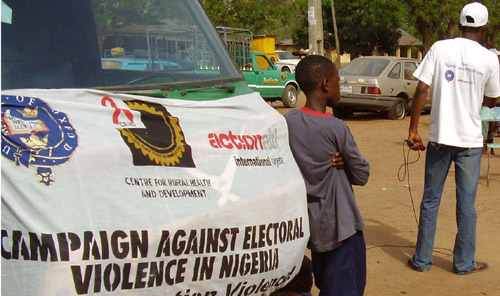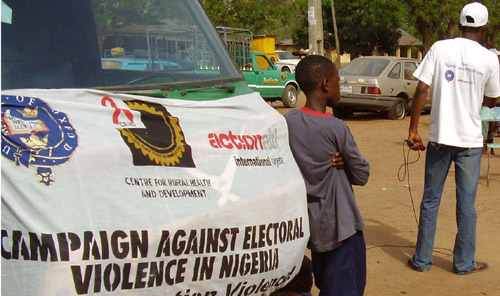 Lagos, 7 Jumadil Akhir 1436/27 March 2015 (MINA) – Apex Muslim bodies and scholars have called on the faithful across Nigeria to observe Thursday's supererogatory fasting to implore Allah for peaceful and orderly national elections slated for Saturday March 28.
"It is our appeal to Muslim brothers and sisters in this country to observe fasting and pray fervently for peace to reign before, during and after this election," secretary general of the Jama'atu Nasrul Islam (JNI) Dr Khalid Aliyu told OnIslam.net in comments on the poll, On Islam quoted by Mi'raj Islamic News Agency (MINA) as reporting.
"And as they fast and pray, we also call on all the Imams and scholars to devote their Jumat (Friday) sermon to urge peace and orderliness and for parents to oversee their children and wards," he added.
The JNI, like the Nigerian Supreme Council for Islamic Affairs, is an apex Muslim body mostly responsible for the northern Nigeria and is headed by the Sultan of Sokoto Alhaji Muhammad Sa'ad Abubakar who is the leader of Nigeria's Muslims.
Nigeria is holding a tension-soaked presidential and parliamentary poll this Saturday, with incumbent President Goodluck Jonathan facing the toughest challenge from candidate of the major opposition party APC retired general Muhammadu Buhari.
Many online polls have called the election in favor of Buhari, who is running for president for the fourth time although under the biggest coalition ever in Nigeria's history. But such opinions are not full proof in Nigeria politics where money and ethno-religious often sway election outcome.
In a statement made available to OnIslam.net, the JNI urged the youths to "in the name of Allah sheathe their swords, as there are many more general elections ahead, this they should be calm, peaceful and law abiding before, during and after the elections."
The body also urged opinion and community leaders and other stakeholders to "closely synergize with security agencies at their respective domains in order to maintain absolute peace."
"The polity should not be overheated and the fragile peace in Nigeria should not be jeopardised", according to the statement, urging political parties and contestants not satisfied with outcome of the poll to channel its grievances through the law court.
Friday Sermon
Along with Thursday's fasting, secretary of southwest Nigeria League of Imams and Alfas also called for prayers, urging scholars to deploy the Friday sermon to preach nonviolence and orderliness.
"It is our prayer that this election goes well and in peace. We urge those of us who would be fasting to commit this country to Allah to see us through this trying time as a nation," Sheikh Habeebullahi Adam told OnIslam.net.
"Let everyone everywhere make it a duty to be peaceful and law abiding. All the parties are enjoined to place the interest of the nation above selfish political agenda."
Similarly, the Muslim Rights Concern (MURIC) urged Muslims and all Nigerians to be law abiding and to pray for a successful general election.
"While calling on fellow Muslims and indeed all Nigerians for prayers and patience we call our politicians to play the game according to the rule and not cause needless trouble," MURIC chief Prof Ishaq Akintola told OnIslam.net.
"We urge the electoral body and the security agencies to treat everyone equally and not subvert the rule in favour of anyone. Let the elections not just be free and fair but also be seen to be credible."
Sheikh Abdurrahman Balogun, a spokesman for the Qadiriyah Sufi Order in the southwest, said members have been called upon to "use the Dhikri session this Thursday through Friday to seek Allah's blessing for Nigeria as we elect new leaders."
"As a people of Nigeria we have no other country and so we must eschew all actions capable of destroying our nation. For national interest, let everyone play by the rule.
"Let no one unleash violence on others because Allah hates cheating and spilling human blood unjustly," he added. (T/P011/P3)
Mi'raj Islamic News Agency (MINA)