NEGEV VILLAGE DEMOLISHED BY ISRAEL FOR THE 85TH TIME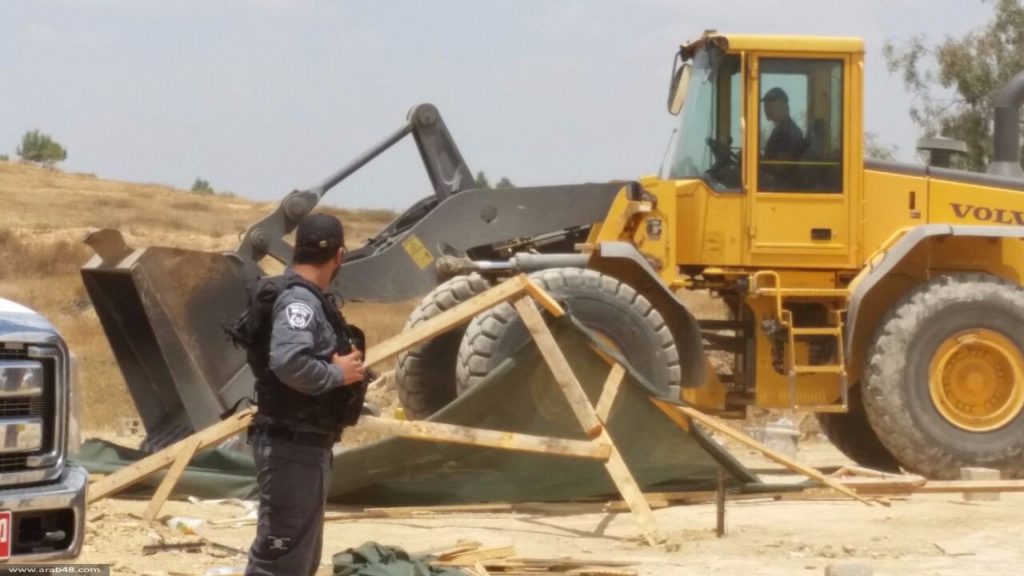 Negev, 25 Sha'ban 1436/12 June 2015 (MINA) – Israeli bulldozers demolished the village of Al-Araqeeb for the 85th time on Wednesday, after police officers drove residents out of their homes before bringing the bulldozers in. Palestinian Bedouin villages in the Negev Desert, like Al-Araqeeb, have been exposed to major demolition campaigns by the Israeli government. Hundreds of homes have been destroyed under the pretext that they were built without a permit.
According to Aziz El-Turi, a resident of Al-Araqeeb, demolishing the buildings will not deter the people from holding on to their village and their land, Middle East Monitor quoted by Mi'raj Islamic News Agency (MINA).
"Even if they destroy our homes a thousand times," he told Arab 48 news, "we shall remain steadfast. This is the eighty-fifth time that they have destroyed our village, and Al-Araqeeb is a model of steadfastness in the Negev and will remain so until injustice ends in Al-Araqeeb, the Negev and all Arab places in the country."
The demolitions are part of the Israeli authorities' plans to force the Palestinians of the Negev to abandon their land and move to "registered" villages. The government wants to move more Jewish settlers into the traditional Bedouin areas.
Despite Israel's claim that it will not implement the infamous Prawer Plan, which entails the displacement of tens of thousands of Palestinians and the confiscation of almost 850,000 acres of land, the government is in fact working towards implementing it on the ground through the demolition of villages like Al-Araqeeb.(T/R04/R03)
Mi'raj Islamic News Agency (MINA)