MUSLIMS IN BAGUIO GATHER IN BURNHAM PARK TO CELEBRATE EID'L ADHA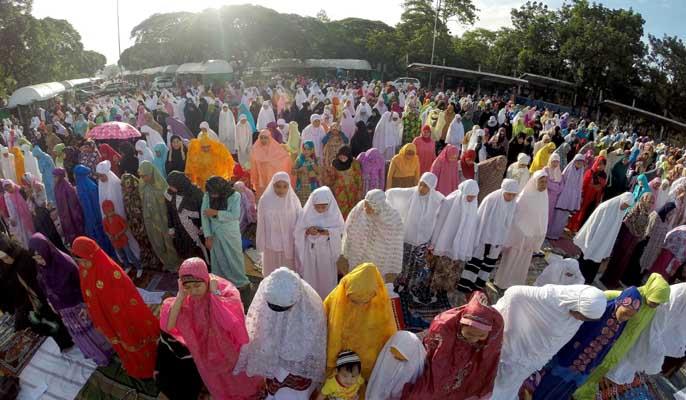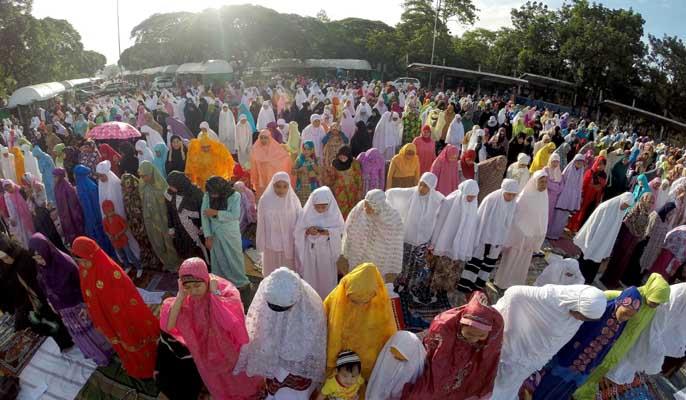 Burnham Park, Filipina, 11 Dhulhijjah 1436/24 September 2015 (MINA) –  The Muslim faithful in Baguio City will gather at Burnham Park on September 25 to celebrate Eid'l Adha, or the Feast of Sacrifice.
Imam Bedejim Abdullah said more than 3,000 individuals, religious leaders, and businessmen from the city's, Sun Star Baguio quoted by Mi'raj Islamic News Agency (MINA) as reporting.
Muslim community are expected to join the Salatul Eidul-Adha or traditional outdoor prayer at Burnham.
Abdullah Eid'l Adha is the second of two religious holidays celebrated by Muslims worldwide each year.
It honors the willingness of Abraham (Ibrahim) to sacrifice his promised son, Ishmael, as an act of submission to God's command, before God then intervened.
During Eid'l Adha, men, women and children dress in their finest clothing as they gather to pray.
After the prayers and morning rituals, Muslim families will have the traditional feast at the park.
During the feast, the meat from a sacrificed animal is divided into three parts.
The family retains one third of the share, another third is given to relatives, friends and neighbors, and the remainder to the poor and needy.
"The essence of the event is obedience and reliance upon Allah, the one above. Our exhortation is for Muslims to renew their vows and reform their lives and for non-Muslims to find out and learn more about Islam," said Abdullah.
He explained that while September 25 is a regular holiday throughout the country, the Muslim community in the country will observe the traditional rituals the day before.
The National Commission on Muslim Filipinos recommended that the observance of Eid'l Adha in the Philippines be on September 25, based on the Islamic calendar and the declaration of Saudi Arabia's highest religious authority. (T/Imt/R04)
Mi'raj Islamic News Agency (MINA)