MALAYSIAN HOTELS REMOVE "OFFENSIVE" RAMADAN SIGNS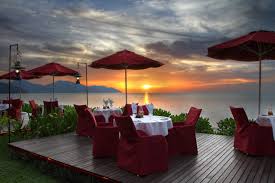 Sarawak, 25 Ramadan 1436/12 July 2015 (MINA) – A Malaysian hotel group that has come under fire for asking guests to dine during iftar to show respect for Muslims fasting Ramadan was forced to remove the Ramadan sign after complains.
"The notice was just an advisory and suggestion and not compulsory to follow," Edwin Abit, Sarawak Economic Development Corporation SEDC deputy general manager and director, tourism and leisure division and corporate relations division, told Malay Mail Online on Tuesday, July 7.
"You may eat any time you want, but in view of the fasting month and most guests are there to break fast, we feel it is appropriate if other guests can join and eat at the same time.", On Islam reports as quoted by Mi'raj Islamic News Agency (MINA).
The latest religious controversy in the Asian country erupted last week when two popular Sarawak-based hotels, the Grand Margherita Hotel and Riverside Majestic, displayed a sign urging guests to "dine with Muslims".
The sign read: "As a matter of respect, throughout the Ramadan period, all are advised to dine at the same time the Muslim guests breaking their fast."
Finding it offensive, a non-Muslim guest took a photo of the Ramadan banner and shared it on social media as a protest against the practice. Shared dozens of times, the photo had been circulated with anti-Muslim comments.
As the hotels removed the sign earlier this week, SEDC general manager said that the sign was not "provocative" and was optional.
"Whether it is a wise business decision, we should not judge," he said.
A similar view was shared by Sarawak Tourism Federation chief Philip Yong, who defended the hotels right to show respect for fasting Muslims.
Ramadan, the holiest month in Islamic calendar, started this year in the US and most European countries on Thursday, June 18, and is expected to end on July 16th.
In Ramadan, adult Muslims abstain from food, drink, smoking and sex between dawn and sunset. The sick and those traveling are exempt from fasting especially if it poses health risks.
Fasting is meant to teach Muslims patience, self-control and spirituality, and time during the holy month is dedicated for getting closer to Allah though prayers, reading the Noble Qur'an and good deeds.
Muslim Malays form about 60 percent of Malaysia's population of 26-million, while Christians make up around 9.1 percent.
Buddhists constitute 19.2 percent, Hindu 6.3 percent, with the balance comprised of various other traditional Chinese religions. (T/P010/R03)
Mi'raj Islamic News Agency (MINA)