Macron Tells Trump of Concern over Jerusalem Embassy Move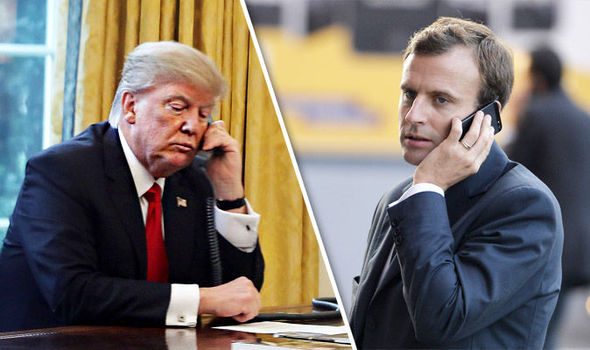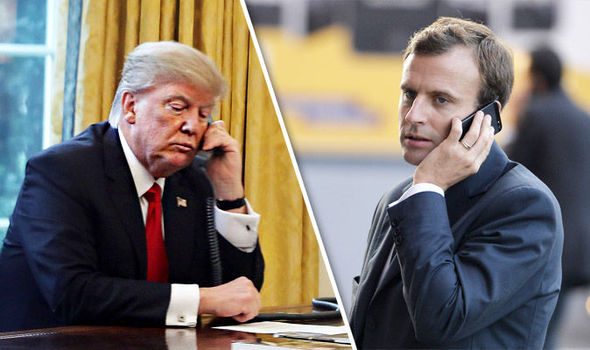 Paris, MINA – French President Emmanuel Macron in a telephone call Monday conveyed his concern to US President Donald Trump over a potential move of the US embassy in Israel from Tel Aviv to Jerusalem, KUNA reported.
The proposed move by Trump has raised a storm of protest across the globe and the French leader indicated that such a move would ignore the need to settle the status of Jerusalem through negotiations between Israelis and Palestinians.
"On the Middle East, the French President expressed his concern about the possibility that the United States unilaterally recognise Jerusalem as the capital of the State of Israel," a statement from the Elysee Palace said.
Macron reminded Trump that "the status of Jerusalem should be settled in the framework of peace negotiations between Israelis and Palestinians, aiming in particular to establish two States, Israel and Palestine, living side-by-side in peace and security with Jerusalem as the capital," the French leader's office added.
The two leaders also discussed Iraq and the ongoing situation with Kurdistan in light of the visit to Paris on December 2 last of Kurdish regional government Prime Minister Nechirvan Barzani and Deputy Prime Minister Qubad Talabani.
"France and the United States will pursue their joint efforts to preserve the stability and unity of Iraq and promote national dialogue between the Federal authorities and the Iraqi Kurd leadership," the statement noted.
Macron and Trump agreed that they would discuss the Iraqi-Kurdish question in the near future. (T/RS5/RS1)
Mi'raj Islamic News Agency (MINA)