LEAKED RECORDING REVEALS THAT AL-SISI DESPISES GULF STATES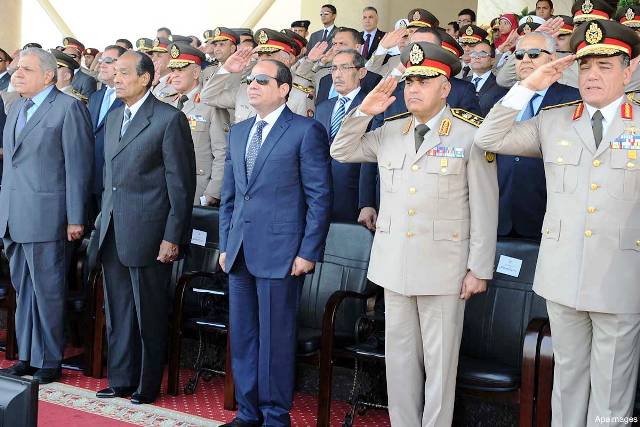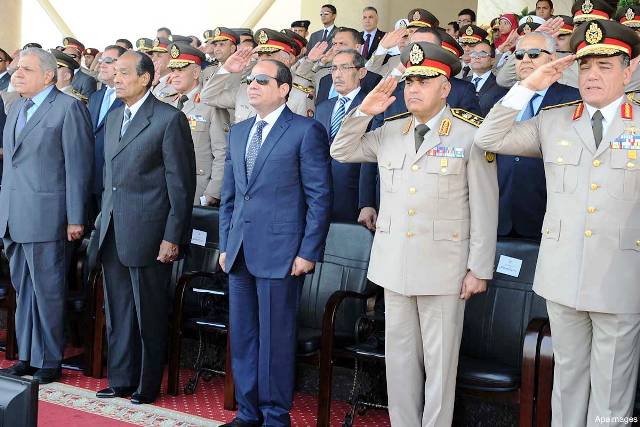 Cairo, 20 Rabi'ul Akhir 1436/10 February 2015 (MINA) – An embarrassing recording has been leaked to the media, revealing that Egyptian President Abdel Fattah Al-Sisi despises the Gulf States.
Media Arabi21 said that a satellite channel based in Turkey but backed by the Muslim Brotherhood broadcast the damning recording on Saturday, according to Middle East Monitor (MEMO) report quoted by Mi'raj Islamic News Agency (MINA).
Al-Sisi's coup government has been virtually bankrolled by Saudi Arabia and the United Arab Emirates at a cost of billions of dollars.
According to Mukameleen, the channel in question, the recording dates back to when Al-Sisi was Egypt's defence minister. The voices of the current chief of the presidential staff Abbas Kamil, who was an army general at the time, and Mahmoud Hegazi, the current chief of staff of the Egyptian army, are also heard clearly.
Al-Sisi told Kamil to ask for $10 billion each from Saudi Arabia, the UAE and Kuwait. They suggested that the money should be deposited in the army's bank accounts. He is also heard saying that some additional donations for the Egyptian Central Bank were needed, and the income of the Gulf States is described as being "like rice".
Kamil called Kuwait a "half state" and launched a tirade of insults. Referring to Egyptian support for the Gulf States during the Gulf War in 1990, Kamil said that the government of the day should have "bartered" its support with money. "The Gulf nations play with the money while our nation is hungry," he said.
Although the recording has not been verified independently, the response to it across the region shows that many people regard it as scandalous. The Arabic equivalent of #SisidespisesGulf has trended worldwide and a number of prominent figures in the Gulf have called on their governments to withdraw their ambassadors from Cairo.
The Egyptian Prime Minister, Ibrahim Mahlab, commented on the leaks, saying that the incident would not affect the morale of the Egyptian people in any negative way. He also insulted the mass media sympathetic to the Muslim Brotherhood.(T/R04/P3)
Mi'raj Islamic News Agency (MINA)