Jokowi to Meet Student Representatives at Palace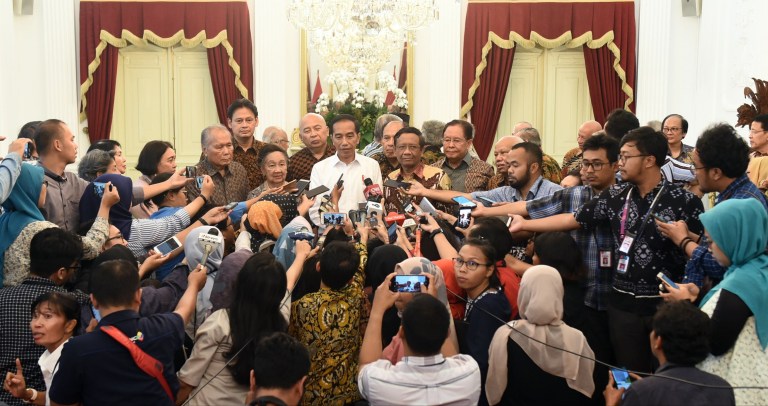 Jakarta, MINA – Indonesian President Joko Widodo (Jokowi) will meet representatives of the Student Executive Board (BEM) on Friday (9/26) at the Merdeka Palace, Central Jakarta.
"Tomorrow, we will meet with students, especially from BEM," Jokowi said.
That was said by Jokowi after meeting with a number of national figures at the Merdeka Palace, Jakarta, Thursday (9/26) afternoon.
Jokowi also expressed his appreciation for the demonstrations conducted by students in a number of regions in the past few days.
"I think a form of democracy in our country, and the inputs submitted to me in the demonstration are also a big note in order to improve what is lacking in our country," he said.
Furthermore, he hoped that the demonstration would not damage public facilities, anarchists, because it would harm us all.
The meeting between the President and BEM was held, following a wave of student demonstrations rejecting various problematic bills that were held in a number of regions on 23-24 September 2019. (T/Ast/P2)
Mi'raj News Agency (MINA)