Israeli Special Forces Storm Al-Aqsa Mosque Second Day in a Row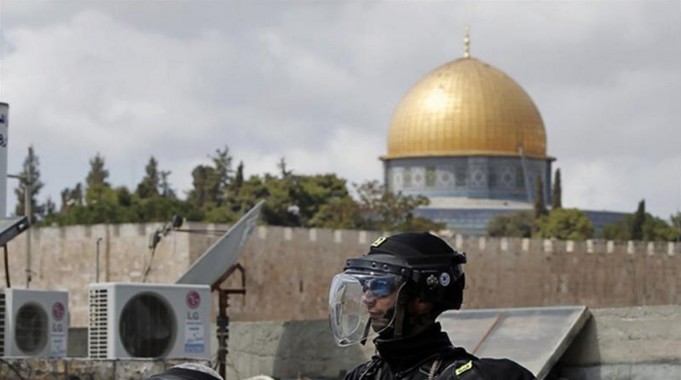 Occupied Jerusalem, 22 Ramadan 1437/2 June 2016 (MINA) – Israeli special forces stormed the Al-Aqsa Mosque compound in occupied East Jerusalem on Monday morning for the second day in a row, evacuating Muslim worshipers, including the elderly, to allow right-wing Jewish Israelis to tour the compound freely, the Ma'an News Agency has reported.
Director of the Islamic Endowment and Al-Aqsa Mosque affairs, Sheikh Azzam al-Khatib, told the news agency, that "it was Israeli Prime Minister (Benjamin) Netanyahu who made the decision to storm the Al-Aqsa mosque."
He explained that Israeli police confirmed at midnight on Sunday that the Moroccan Gate, from which Jewish extremists usually enter the compound under military protection, "would remain closed during the last ten days of the Holy Month of Ramadan."
For several years, added Sheikh al-Khatib, Jewish worshipers and tourists have not been allowed into the Al-Aqsa compound during the last ten days of Ramadan, as the days are particularly sacred to Muslims.
The compound was reportedly quiet until 9 a.m, when Israeli special forces suddenly stormed the compound via the Moroccan Gate to "protect settlers" who came in.
Israeli forces then chained shut all the gates of the southern mosque (the main mosque in the compound) while dozens of worshipers were still inside.(T/R07/R01)
Mi'raj Islamic News Agency (MINA)