Israeli Soldiers Injure 100 Palestinians in Gaza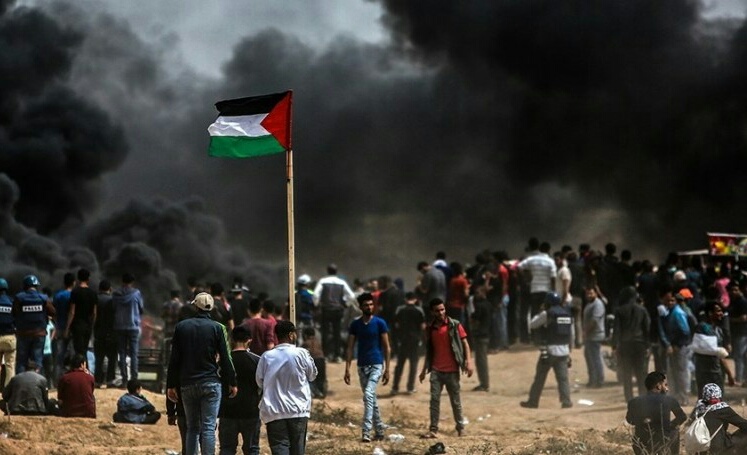 Palestinian Demontrators (photo: Special)
Gaza, MINA – One hundred Palestinians were injured by rubber-coated live ammunition while following a weekly Great March of Return on Friday July 19, in the Gaza border with Israeli territory.
It was said by medical sources, according to Wafa's report quoted by MINA on Saturday July 20.
Israeli soldiers fired live ammunition and rubber-coated steel bullets at demonstrators who gathered in many camps along the border.
For the incident, Israeli soldiers injured 50 demonstrators with live ammunition and 52 with rubber-coated bullets.
Dozens of protesters also experienced inhalation from tear gas fired by Israeli forces, some of the wounded were transferred to hospitals and others were treated in field hospitals.
A journalist identified as Sami Musran, was hit and injured on his face by a gas cylinder. He was transferred to Shuhada Al-Aqsa Hospital in the city of Deir El-Balah for medical treatment.
More than 300 Palestinians have been killed and around 18,000 have been injured by Israeli forces since the outbreak of Great March of Return protest on Gaza border on March 30, 2018.
The central protest called for lifting Israel's blockade of Gaza Strip and returning Palestinian refugees to their ancestral homes in pre-1948 Palestine. (T/Sj/P2)
Mi'raj News Agency (MINA)