Israeli Election for Apartheid: PLO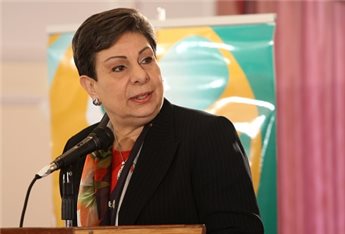 Ramallah, MINA – Palestine Liberation Organization (PLO) Officials gave its statement, in reaction to the results of Israeli elections, saying Israel held elections to choose apartheid not for peace.
"Regrettably, Israelis chose candidates who were firmly committed to establishing a status quo of oppression, employment, annexation and deprivation in Palestine, and increasing attacks on Palestinians," said PLO Executive Committee Member Hanan Ashrawi on Wednesday in Ramallah, as reported by WAFA.
According to Ashrawi, Israeli voters have chosen  an overwhelmingly right-wing parliament, Xenophobia and anti-Palestine to represent them. Israelis chose to take root and expand apartheid.
"The extremist and militaristic agenda led by Benjamin Netanyahu who has been supported by arbitrary decisions and blind support of US government, Donald Trump," she said.
Ashrawi said that this alliance against Palestinian rights and the position of rule-based international order remained unmatched by entire international community, thus strengthening the right-wing and populist agenda.
"Palestinians will overcome the dark and very dangerous side that remains rooted in our homeland. We are strong people and we will survive and forge alliances with international actors who are responsible for balancing the dangerous and arbitrary agenda of Israeli racist and fundamentalist governments, "she said.
Meanwhile, Saeb Erekat, Secretary General of PLO Executive Committee, said that in his Twitter account, Israel had chosen not for peace.
"What initial results indicate that Israel has chosen to maintain the status quo. They say no to peace and yes to occupation, "Erekat wrote in his twitter.
He added that the fact that only 14 of the 120 members elected to Israeli parliament supported the two-state solution on the 1967 border. (T/Sj/R04)
Mi'raj News Agency (MINA)