Israeli Cabinet To Discuss Occupied Golan Heights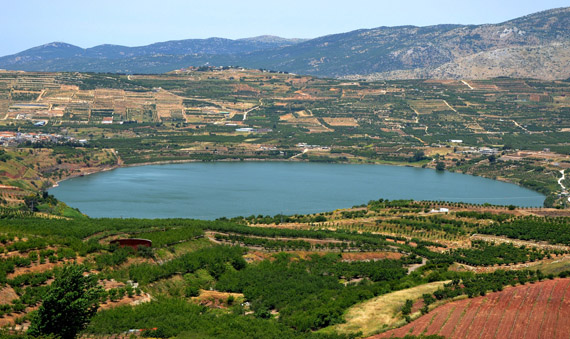 Golan Heights, 8 Rajab 1437/ 16 April, 2016 (MINA) – The Israeli cabinet will hold Sunday its first-ever meeting devoted to the issue of the occupied Golan Heights, local media has reported.
According to Israel's Channel 2, the cabinet will devote its weekly meeting Sunday to the Golan Heights issue with a view to reaffirming the Jewish state's determination not to relinquish the territory within the context of any future agreement.
The report comes amid indications that a sought-for deal aimed at ending the ongoing conflict in neighboring Syria now in its sixth year could include references to the Golan Heights as "Syrian territory occupied by Israel", the channel reported.
Israel's Channel 10, meanwhile, reported that Israeli Prime Minister Benjamin Netanyahu had recently discussed the issue with U.S. Secretary of State John Kerry.
Netanyahu reportedly told Kerry that Israel had no intention of relinquishing the territory, which it occupied during its 1967 war with Egypt and Syria.
The broadcaster added that Netanyahu planned to raise the issue with Russian President Vladimir Putin during a scheduled meeting next week in Moscow.
The Syrian Golan Heights — which remains inhabited by a small Syrian Druze community of roughly 20,000 — was occupied during the 1967 conflict and formally annexed by Israel in 1981 in a move that was never recognized internationally.
Following the war, the UN Security Council adopted Resolution 242, which calls for Israel's withdrawal from territories conquered in 1967, including the Golan Heights. (T/P002/R03)
Mi'raj Islamic News Agency (MINA)