Israeli Activist: There is No Freedom of Opinion on Palestine in Europe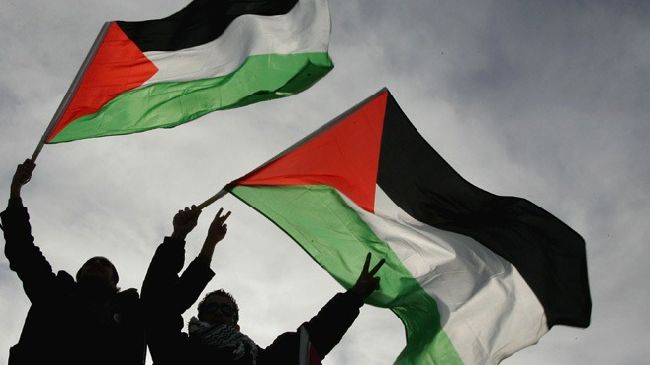 Adana, MINA – Israeli activist Zohar Chamberlain Regev said the repression of protesters supporting the Palestinian people amidst Israel's deadly attacks is a threat to human rights throughout Europe.
"I live in Frankfurt, and we are consistently banned from wearing keffiyehs (Palestinian turbans), carrying Palestinian flags, demonstrating in the streets, and even just sitting quietly with candles lit for the people massacred in Gaza. We have been dispersed by the police with water cannons," Regev told Anadolu Agency in the southern Turkish city of Adana on Wednesday.
"I think there is absolutely no freedom of speech when it comes to Palestine. And I think this is a threat to human rights across Europe," he added.
Regav was among the many people who gathered in front of Incirlik Air Base over the weekend as part of the "Freedom Convoy for Palestine," organized by Türkiye's Humanitarian Aid Foundation (IHH).
Regev, a member of the Gaza Freedom Flotilla's steering committee for many years, was the commander of the Al-Awda, one of several ships of the flotilla hijacked in international waters by the Israeli navy in the summer of 2018.
He and his fellow activists gathered in Istanbul to strategize how to challenge the legal and humanitarian blockade, especially given the dire state of affairs in the Gaza Strip, where Israeli attacks have now killed more than 10,500 people.
According to figures from the Palestinian Ministry of Health in Gaza, the death toll currently includes more than 4,300 children and 2,800 women, as well as more than 26,000 injured.
Regav said the failure to enforce a ceasefire to stop Israel's deadly attacks on the Gaza Strip was a global disgrace, and countries like the US and UK supplying weapons to Israel were essentially prolonging the humanitarian crisis.
"I think we want to send a message to the Palestinian people in general and the Gaza people in particular that we have not forgotten them, even when there was no internet connection, when they were completely isolated," Regev said.
"We remember that they need the world to pay attention to them and do something against what has been done," he added.(T/RE1/P2)
Mi'raj News Agency (MINA)