Israel Replaces Metal Detectors with Smart Surveillance Cameras at Al-Aqsa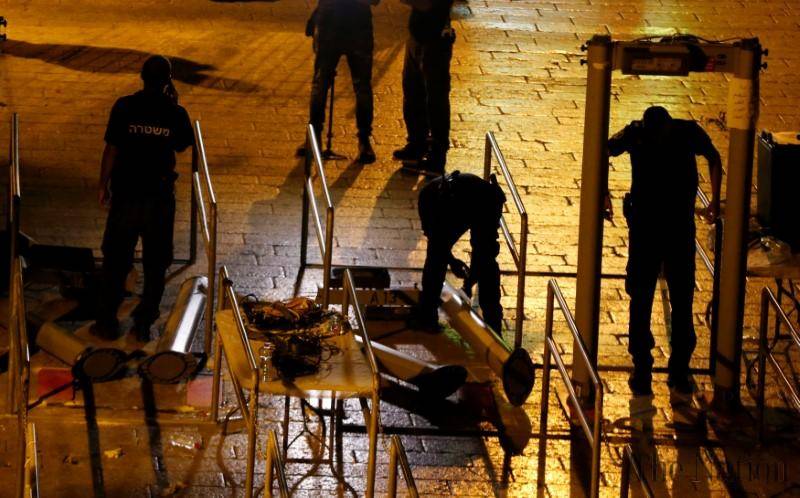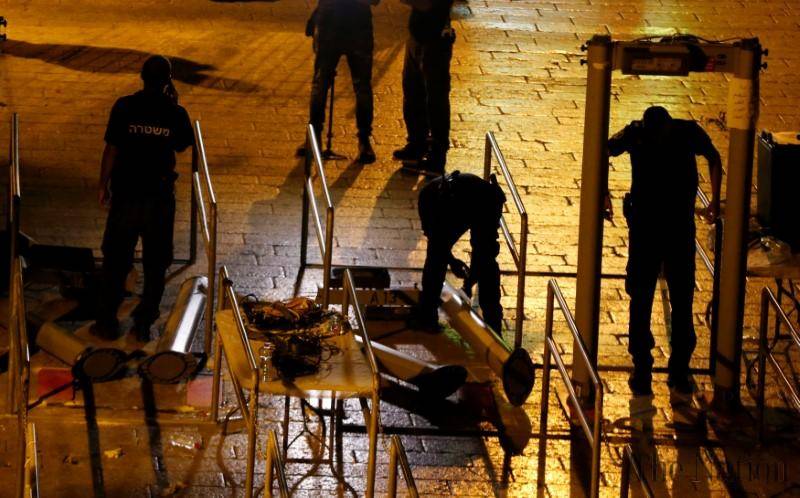 Israel decided on Tuesday to remove metal detectors it had placed at the entrance to a holy site in Jerusalem's Old City and replace them with smart, less obtrusive surveillance means.
Ramallah, MINA – Israeli forces removed Tuesday the metal detectors it had placed at the entrance of Al-Aqsa Mosque and replaced them with smart surveillance cameras.
Israeli Prime Minister Benjamin Netanyahu's cabinet voted last night to remove the metal detector gates, a cabinet statement said.
The decision was made on the recommendation of the security bodies and replaced the metal detectors with "smart checking" means.
Occupying Forces removed the electronic gates, bulldozers, and equipment, which were placed at Bab Al-Asbat entrance, witnesses said told (KUNA).
Religious leaders, who rejected the Israeli decision and demanding a return to the status quo before July 14, will meet today in Jerusalem to take a stand on latest development.
Worshipers refused to enter Al-Aqsa Mosque this morning and performed Fajer prayer in front of the mosque in light of the intensive deployment of Israeli forces, which attacked the worshipers.
12 Palestinians were injured during clashes with occupying forces before Fajer prayers. (T/RS5/RS1)
Mi'raj Islamic News Agency (MINA)