ISIS' USE OF CHEMICAL WEAPONS IN SYRIA CONFIRMED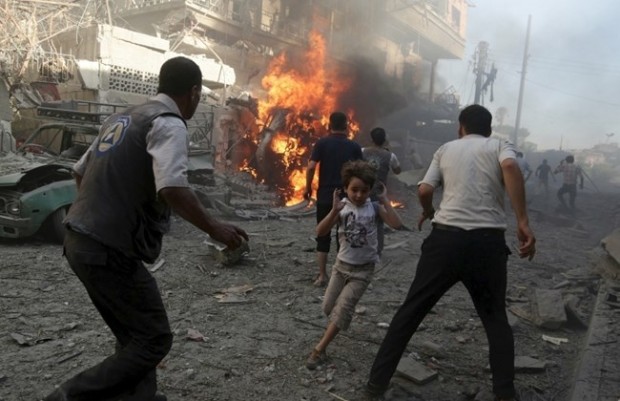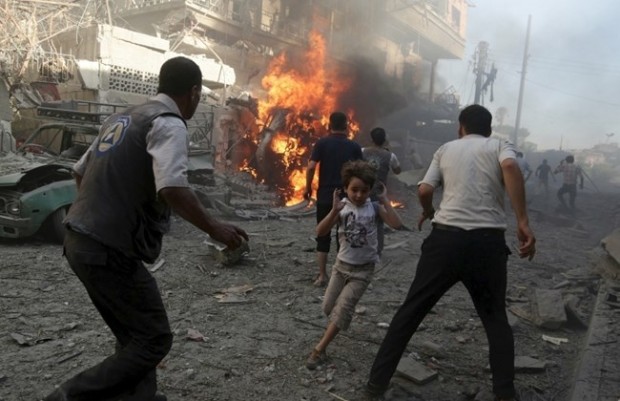 Aleppo, 11 Dhulqa'dah 1436/26 August 2015 (MINA) – Faighters of the Islamic State (IS/ISIS) have used chemical weapons in an attack on the northern Syrian town of Marae, medical sources reported on Tuesday.
Medecins Sans Frontieres (MSF) said in a report that it had treated four members of a Syrian family "who suffered from breathing difficulties and developed blisters" after a mortar shell hit their house in Marea town, north of Aleppo,  ARA News reported.
Meanwhile, the Syrian American Medical Society also declared that it has received 50 patients "showing symptoms of chemical exposure".
Local sources in Marea reported that the mortars were fired from an ISIS-held village east of the town last Friday.
Pablo Marco, MSF's programme manager in Syria, said in a statement on Tuesday: "The patients' clinical symptoms, the way these symptoms changed over time, and the patients' testimony about the circumstances of the poisoning all point to exposure to a chemical agent."
Speaking to ARA News in Aleppo,  civil rights activist Abdulrahman al-Tayyib said: "More than 50 shells fired by ISIS hit the town of Marea on Friday. Most of the shells contained sulphur mustard, which caused serious casualties among civilians."
"Syrian people have been exposed to chemical attacks several times. Assad regime has been using chemical agents during attacks on civilian districts for years, and now ISIS obtained these banned weapons and started using them against our people. The international community must intervene before the use of chemical weapons in Syria escalates," al-Tayyib said.
Noteworthy, the U.S. Central Command said earlier this month that ISIS was suspected of having used chemical agents in an attack on Kurdish forces in northern Syria. Reports of a sulphur mustard attack on Iraqi Kurdish Peshmerga fighters in Iraq are also being investigated. (T/P001/R04)
Mi'raj Islamic News Agency (MINA)