Indonesia to Seek UN Cupport to Curb Illegal Fishing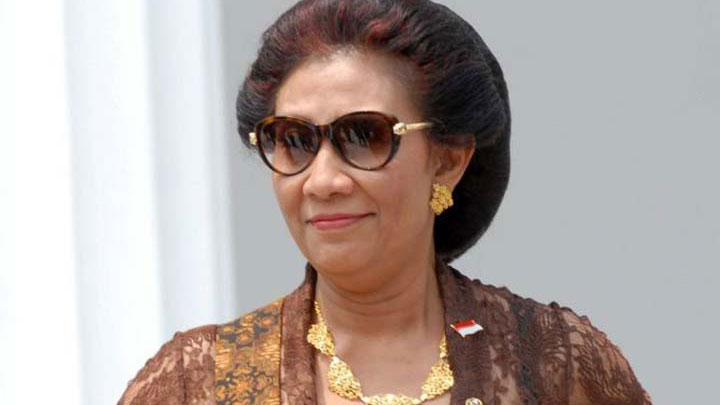 Minister of Fisheries and Maritime Affairs Susi Pudjiastuti
Yogyakarta, 10 Sha'ban 1438/7 May 2017 (MINA) – Indonesia will seek the support of the United Nations to declare illegal fishing as a transnational organized crime, Antara News quoted Minister of Fisheries and Maritime Affairs Susi Pudjiastuti as saying here on Saturday.
"With it being declared as a transnational crime, it will be easier for all countries to conduct coordination to deal with it," she said after speaking at a national seminar on "Innovation, Technology and Social Entrepreneurship" at Muhammad University.
She stated that she planned to raise the issue of illegal, unreported and unregulated (IUU) fishing as a transnational organized crime at a side event of the UN General Assembly.
"We will be facilitated by Mr. Peter Thomson (President of the UN General Assembly) to hold a side event through which we can call on the UN to support us in declaring the IUU fishing as a transnational crime," she noted.
Like terrorism, illegal fishing will be able to be tackled internationally if categorized as a transnational crime, she explained.
"It is because the activity is transnational with regard to countries involved, crews who are from various countries, and the flags flown, which are also from various countries," she remarked.
It often involves other crimes too such as smuggling, human trafficking, narcotic drug smuggling, slavery, and smuggling of rare animals.
"Therefore, international cooperation is indeed needed to deal with the IUU fishing," she asserted.
Susi revealed that the Indonesian initiative has actually been supported by many UN member countries such as Norway, Papua New Guinea, and many European countries. (T/RS5/RS1)
Mi'raj Islamic News Agency (MINA)