Indonesia to Raise Fund for Palestine Following UNRWA`s Lack of Fund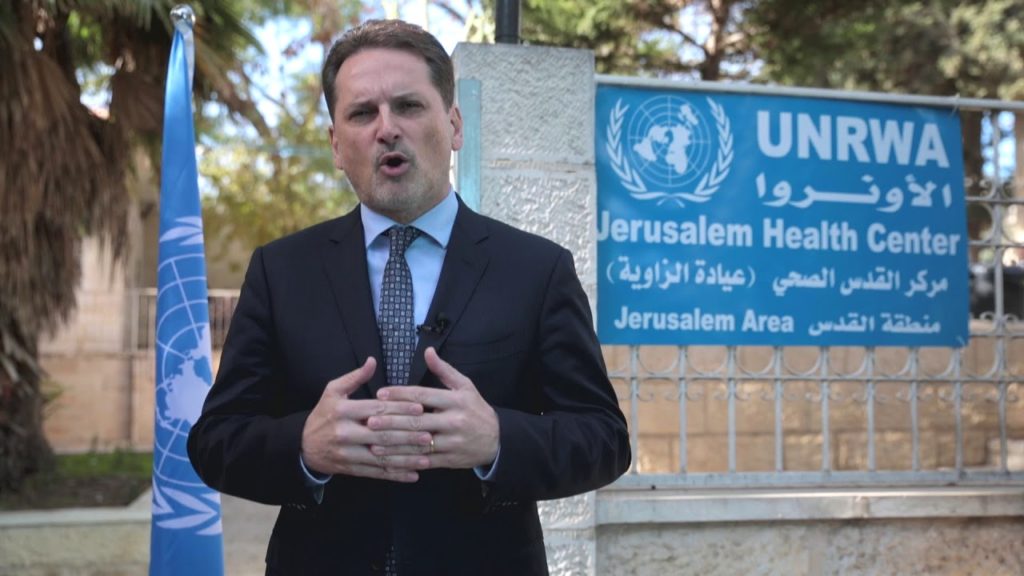 New York, MINA — Indonesian Foreign Minister Retno Marsudi in New York on Wednesday expressed Indonesia`s commitment to assist the United Nations Relief and Development Agency for Palestine (UNRWA) to cover the lack of funds used to help Palestinian refugees, Antara News reported.
UNRWA, which manages around 5.3 million Palestinian refugees in several regions, currently has a budget deficit of around 440 million US dollars, making it difficult for the UN agency to help refugees, said Foreign Minister Retno after holding bilateral meetings with UNRWA officials on the sidelines of the Session UN General Assembly at UN Headquarters, New York, Wednesday.
The budget owned by UNRWA is from the United Nations, but the majority comes from voluntary contributions from member countries.
"Well, Indonesia is committed to increasing its voluntary contribution, but don`t ask what amount it is," the foreign minister told reporters.
The budget deficit of 440 million US dollars has now been closed 60 percent, leaving 40 percent or around 180 million US dollars.
With the closure of 60 percent the deficiency actually shows a pretty good signal that world countries are supporting UNRWA operations to help Palestinian refugees.
In addition to using funds from the government and from donations from Baznas, Indonesia is currently also mobilizing Indonesian philanthropists to help Palestinian refugees through UNRWA, said Retno.
The assistance from UNRWA is mostly focused on the education and health of refugees.
Attending a number of follow-up meetings
On the sidelines of the 73rd UN High School activity, Foreign Minister Retno attended a number of follow-up meetings which in essence was how Indonesia`s efforts and UN member states mobilized financial support so that it could cover the financial deficit experienced by UNRWA today.
Early this September, the United States decided to stop all forms of funding assistance for UNRWA.
US President Donald Trump ordered the cessation of more than 200 million US dollars or around Rp2.8 trillion in economic aid that was originally to be allocated to Gaza and the West Bank to be transferred to other places.
Spokesperson for Palestinian President Mahmoud Abbas, Nabil Abu Rudeina, said the move was "an attack" on the Palestinian people and contrary to the UN resolution.
UNRWA which has been established since 68 years ago provides assistance to 5.3 million Palestinian refugees scattered in Jordan, Lebanon, Syria, the West Bank and Gaza. Most of them are descendants of 700,000 Palestinians who were expelled from their homes during the 1948 War which led to the birth of Israel.
Indonesia starting early next year will officially become a non-permanent member of the UN Security Council for the period 2019-2020.
Foreign Minister Retno expressed his commitment to continue campaigning on the issue of Palestinian independence through the Solution of Two Nations when starting his duties as a non-permanent member of the UN Security Council later.
"We know the situation is not easy, but we will continue to struggle to provide support," the foreign minister said. (T/RS5/RS1)
Mi'raj Islamic News Agency (MINA)