Indonesia, Malaysia Establish Collaboration on Halal Product Guarantee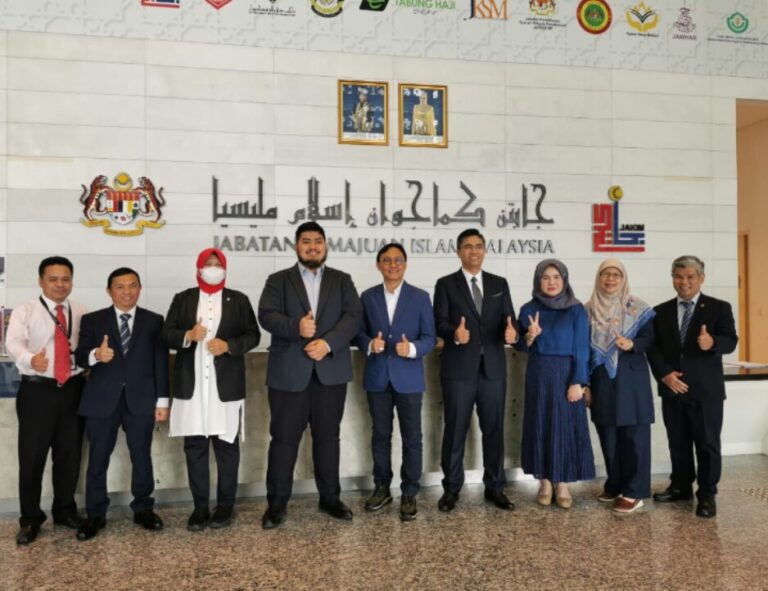 Kuala Lumpur, MINA – The Halal Product Assurance Organizing Agency (BPJPH) and the Malaysian Islamic Development Department (JAKIM) held meetings and discussions related to cooperation in the field of Halal Product Guarantee.
The meeting which took place in Malaysia was attended by JAKIM Chief Steering Committee Datuk Hajah Hakimah bint Mohd Yusuf, JAKIM Chief Steering Officer Dato' Dr. Sirajuddin bin Suhaimee, CEO of HDC Hairol Ariffein Sahari and Head of BPJPH Aqil Irham.
"Currently we are finalizing a cooperation agreement between BPJPH and JAKIM," said the Head of BPJPH in Malaysia, Monday (16/1).
"There are still two other cases that are still being discussed by JAKIM. Meanwhile from the Indonesian side, all matters regarding this cooperation have been discussed by cross Ministries/Institutions," he added.
Aqil Irham said that cooperation with Malaysia was important to do in order to strengthen the halal ecosystem in ASEAN and globally.
Cooperation agreements on halal product guarantees between countries, continued Aqil, also aim to answer the issue of TBT (The Technical Barriers to Trade) which is often a question in WTO TBT sessions.
The TBT Agreement is one of the WTO agreements produced in the Uruguay Round to regulate the use of Non-Tariff Measure instruments (NTMs) in international trade. The TBT Agreement contains regulations regarding the use of technical standards and rules which cover packaging requirements, the use of marks and labels on packages and conformity test procedures so that their application does not create unnecessary obstacles to international trade.
On this occasion, Aqil Irham also shared about Indonesia's halal certification regulations through the self-declare scheme Aqil welcomed Malaysia's desire to learn about self-declaring, which is a form of a new era of halal certification in Indonesia.
Apart from visiting and discussing the cooperation agreement with JAKIM, Aqil Irham is also scheduled to attend the Malaysia-Indonesia Halal Forum and Industry Engagement 2023.
"Insha Allah, I will join the Malaysia-Indonesia Halal Forum to convey the policy regarding halal product guarantees in Indonesia," said Aqil. (T/RE1)
Mi'raj News Agency (MINA)