INDIA SCHOLARS LAUNCH 'QURAN FOR ALL' MOBILE VAN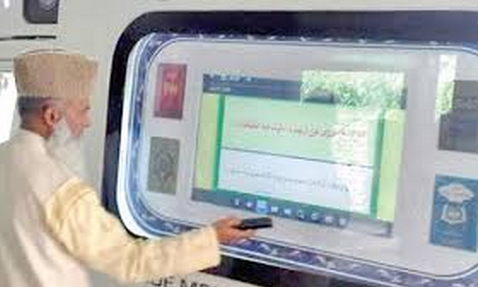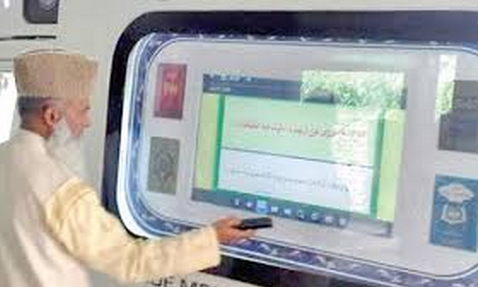 Srinagar, 21 Shawwal 1436/6 August 2015 (MINA) – Promoting the peaceful message of Qur'an across the country, a renowned Indian Muslim scholar has flagged off a new van which offers digital versions of the Muslims' holy book in different languages to people regardless of their faith.
"It is incumbent upon every Muslim to reach out to every citizen with the message of Allah as the holy book was not meant exclusively for Muslims alone," Sartaj Ahmad of Satya Sandesh Foundation (SSF), Onislam quoted by Mi'raj Islamic News Agency (MINA) as reporting, Thrusday (6/8).
The new mobile van was officially launched by noted Islamic scholar and General Secretary All India Muslim Personal Law Board, Maulana Khalid Saifullah Rahmani.
The state-of-the-art with facility for downloading the Holy Quran in different languages was launched from the premises of Siraj ul Uloom seminary at Nawab Bazar in Shaher-e-Khaas.
The ceremony was attended by a galaxy of Indian Muslim scholars, including Maulana Syed Bilal Hassan Nadvi from Lucknow, Mufti Abdul Rashid, Rector Darul Uloom Bilaliya, Maulana Syed Arshid Hussain Nadvi, Maulana Sana ullah of HPVT, Mufti Sultan of Siraj ul Uloom, Sartaj Ahmad and Shahid Shameem of SSF and Quran Institute Kanpur and students of different seminaries.
Besides, a large number of citizens participated in the event.
"When the True Message Foundation Kashmir came up with a proposal for launching the vehicle jointly, I was reluctant keeping in view the Muslim majority status of the state," Shahid Shameem, a member of SSF foundation said.
"But after coming over here, he saw the community divided and afflicted with schisms which forced him to change his opinion. Hardly any hotel or guest house here has provisions for offering Nimaaz [prayer] by guests.
"They even lack Qibla markings in rooms where as almost all major hotels in and outside the country have facilities for Muslim guests to offer Sallah," Shameem said.
Discussing duties of Muslims towards Qur'an, Maulana Syed Bilal Hassan Nadvi lauded the organisers for launching the vehicle which will move from place-to-place with Islamic scholars on board who will be interacting with people from all faiths including tourists, replying their queries.
"They will remove misconceptions about Islam, the religion of peace and share with them digital copies of Quran on media like CDs, DVDs, Pendrives, cellular mobiles, memory cards and hard drives," Maulana Nadvi said.
The Qur'an is a revelation from God, the creator of the worlds, so He is the original author.
There is only one Qur'an which is in Arabic, with many of its translations in several languages.
There could be multiple translations by different authors in the same language such as English.
The Qur'an was revealed to Prophet Muhammad (peace and blessings be upon him) through the archangel Gabriel who helped the Prophet memorize the Qur'an, as reported in several authentic Hadith narrations.
Memorizing the Holy Qur'an is one of the most important ways to preserve Allah's message.
The others are to publish and distribute the book, or the text on the Internet and to recite the parts that one knows to other people.(T/P008/R03)
Mi'raj Islamic News Agency (MINA)