Hollande Supports Paris Talks on Mideast Peace but Remains Realistic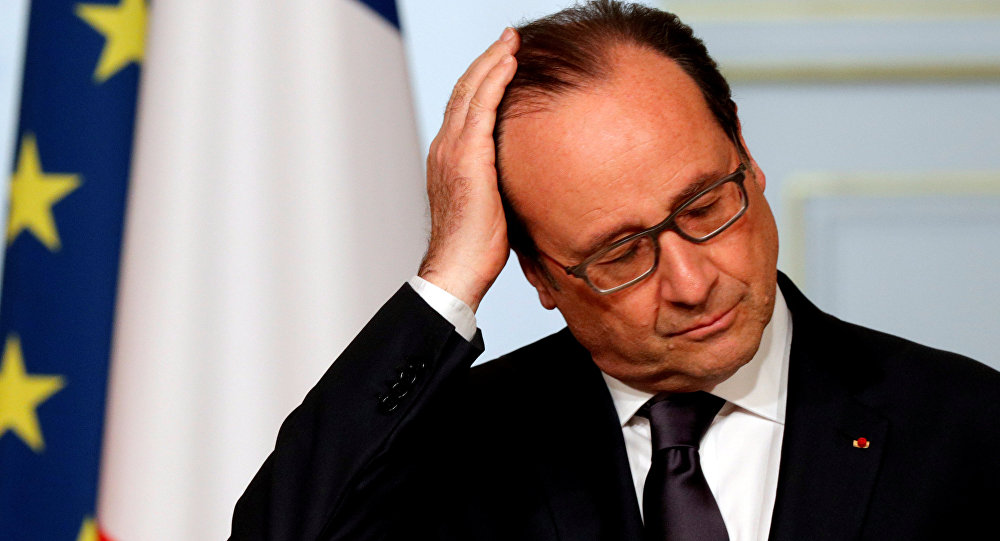 French President Francois Hollande.

Paris, 14 Rabiul Akhir 1438/13 January 2017 (MINA) – French President Francois Hollande told the diplomatic corps here on Thursday that he hoped the forthcoming Middle East peace conference would bolster hopes for peace in the region but he cautioned that such meetings could not replace negotiations between the parties.
Under a French initiative, 75 countries and international organizations have been invited to attend the January 15 meeting in the French capital, the second such gathering after a ministerial meeting was held here on June 3.
According to KUNA, Israel and the Palestinians are not invited to directly attend the Paris Conference but Israel has already said the meeting is an "imposture" and is futile.
Both Israeli and Palestinian leaders were invited to come to Paris to meet with President Hollande after the conference but Israel has balked at the invitation.
President Mahmoud Abbas of the Palestinian Authority is expected to be in Paris at the time of the Conference as he is already on a visit to Rome this weekend.
Hollande, in New Year's greetings to the diplomatic community here, repeated his support for a Two-State solution to the Israeli-Palestinian conflict and warned that failure to achieve this presented a risk to Israel's security.
He said that there appeared to be a weakening of support for the two-State option "on the ground and in (people's) minds." "If we let this wither away then it could be a risk for Israel's security" which France supports strongly.
He said he was "realistic on what this conference can achieve" on Sunday.
"Peace will only be made by Israelis and Palestinians and by no one else. Only bilateral negotiations can succeed," Hollande said.
Israel maintains it will only negotiate with the Palestinians directly and has rejected the international framework seeking to accompany the parties and facilitate the talks.
The Paris meeting is set to reiterate three important goals, one to reaffirm that the Two-State proposition is the "only valid and realistic solution", second to undertake economic initiatives to support primarily the Palestinian State but also Israel, and thirdly, to undertake measures to help the Palestinian State with its functioning and help reinforce Palestinian governance. (T/RS05/RS01)
Mi'raj Islamic News Agency (MINA)