Hamas Sends Open Letter to UN General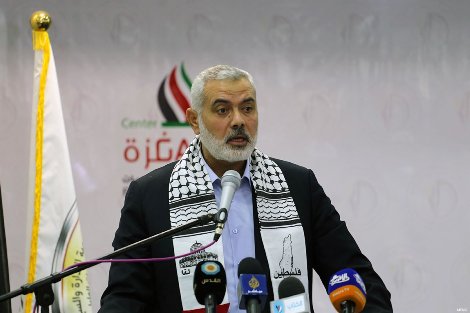 Gaza, MINA – Hamas leader, Haniyah condemned plans from a number of UN member states led by the United States (US) to submit a resolution condemning Gaza rockets attack into Israeli territory earlier this month.
Haniyah sent an open letter to the President of the UN General Assembly, Maria Fernanda Espinosa and to its member countries on Wednesday, which condemned the move, the Times of Israel reported.
Israeli Ambassador to the United Nations Danny Danon said the day before that Washington was lobbying European countries at the United Nations to win support for the resolution of condemning the Palestinian resistance in Gaza.
The General Assembly is expected to hold a vote on Friday or Monday about the proposed resolution, which condemns rocket fire from Gaza to Israeli civilians, including demanding that Hamas end the use of violence.
In his letter, Haniyah accused the US of adopting the Israeli narrative and supporting its occupation to continue its aggression against the Palestinian.
He claimed that international humanitarian law legitimizes the Palestinian struggle, because it prohibits deliberate targeting of civilians in all types of war. (T/Sj/RS5)
Mi'raj News Agency (MINA)