Great Demonstration Urges Military to Give Power to Civilians in Sudan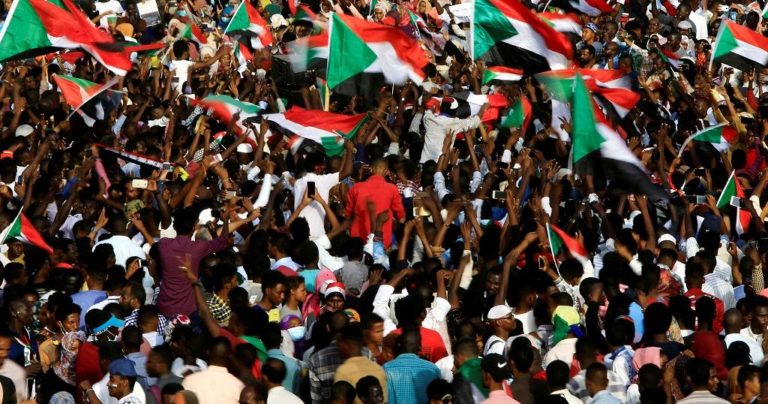 Protest in Sudan. (Photo: dock. Africa News)
Khartoum, Sudan – Demonstrators gathered on the streets of Sudanese capital, Khartoum, increasing pressure on ruling Military Council of the country to hand over power to civilian body.
Tens thousands of people chanted "We will protect the revolution with our blood" marching through the main streets of Khartoum on Thursday, before they gathered outside the military headquarters.
Hundreds of demonstrators continued to remain silent for weeks demanding a democratic government, Al Jazeera reported.
Sudanese military took power after overthrowing the old ruler Omar Al-Bashir on April 11.
Then, Military formed a council to rule the country for up to two years, but Sudanese Professional Association (SPA) which pioneered anti-government protests insisted on demanding temporary power be handed over to civilian government. (T/Sj/R04)
Mi'raj News Agency (MINA)