FUTURE SYRIAN FOOTBALL STARS FIND HOPE IN TURKEY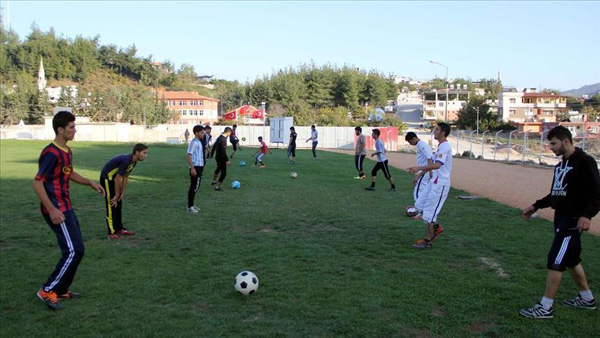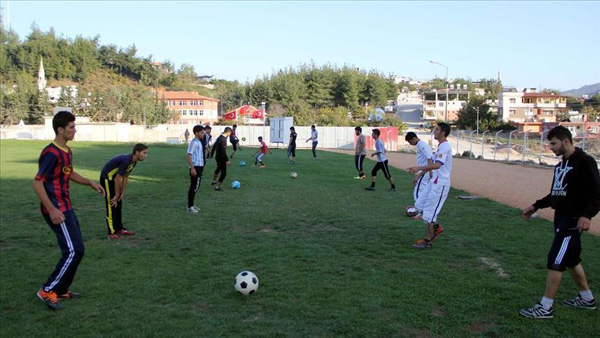 Istanbul, 26 Muharram 1437/8 November 2015 (MINA) – A trailblazing football academy in southern Turkey says it wants to build up a new generation of players for a new Syria.
Eighty young people aged between nine and 16 have been taking part in coaching in the southern Turkish province of Hatay.
Established in October by the Syrian Turks Association, the young players taking shelter in Turkey because of the civil war, are trying to maintain a sense of normality while chasing their dreams, World Buletin quoted by Mi'raj Islamic News Agency (MINA) as reporting.
Talking to Anadolu Agency, Syrian Turks Association Secretary-General and the football academy coordinator Ahmed Vezir said that his country's civil war had affected millions of people.
"The war in Syria is the biggest war in this century. Now many teachers, doctors, artists, artisans or people with professions have died or emigrated. When the war in Syria is over, we should start our lives in a strong way. We have to go back to our country by being qualified in every aspect," Vezir said.
The Hatay football academy is one of the projects for a "new Syria", he said.
"We are waiting for Turkish clubs' support. When we were in Syria, we did not miss any matches of the Turkey national team or the Turkish clubs' European matches.
"We prayed for them. We celebrated their victories in the streets and now we expect Turkey's prayers. We want them to support us as we do [them] and we expect their visit," he said.
"We want them to hold the hands of our kids before they kick-off their European matches," Vezir stated.
"The coaches and young professional footballers are training the children and teens. We will create a team after picking the most talented ones among the 80," he added.
One of the youngsters, Ridvan Bal (10), said, "The course is very good. I want to be a player like [Barcelona-signing] Arda Turan by developing myself."
Another budding star, Kened Abu (13), described how he escaped from Syria to Turkey, adding,
"I want to make my dream come true here. I did not think that I was able to find an opportunity. I thank everyone who made the effort to establish this academy."
The Syrian civil war has claimed more than 250,000 lives since 2011 and made the country the world's single-largest source of refugees and displaced people.
Nearly 4 million Syrians have become refugees and at least 7.6 million have been internally displaced, according to UN figures.
According to the UN, there are 2.18 million Syrian refugees registered in Turkey alone as of Nov. 1. (T/P006/R03)
Mi'raj Islamic News Agency (MINA)