EU Urges Myanmar Military to End Its Operation in Rakhine State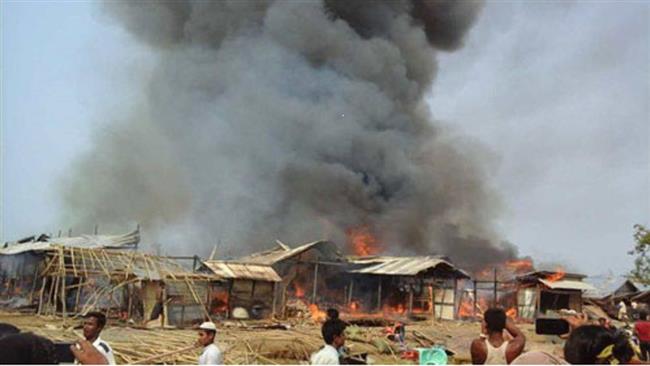 Brussels, MINA – The European Union said Monday that there is a deliberate action to expel the minority Rohingya Muslims from Myanmar and urged the Myanmar military to end its operations in Rakhine state and to fully observe international human rights law.
The EU Foreign Affairs Council meeting in Luxembourg in a statement reiterated its call on the Myanmar government to take all measures to defuse tensions between communities; grant full, safe and unconditional humanitarian access without delay.
"The humanitarian and human rights situation in Rakhine State is extremely serious. There are deeply worrying reports of continuing arson and violence against people and serious human rights violations, including indiscriminate firing of weapons, the presence of landmines and sexual and gender based violence. This is not acceptable and must end immediately," KUNA reported, citing the Council.
"More than 500,000 people, mostly Rohingya, have fled their homes and sought refuge in Bangladesh, as a result of violence and fear. When so many people are displaced so quickly this strongly indicates a deliberate action to expel a minority," it noted.
The EU urged Myanmar/Burma to cooperate fully with the Human Rights Council's independent international Fact-Finding Mission and to allow it full, safe and unhindered access to the country without delay.
The statement said that "in the light of the disproportionate use of force carried out by the security forces, the EU and its Member States will suspend invitations to the Commander-in-chief of the Myanmar/Burma armed forces and other senior military officers and review all practical defence cooperation."
The EU confirmed the relevance of the current EU sanction which consist of an embargo on arms and on equipment that can be used for internal repression in Myanmar.
"The Council may consider additional measures if the situation does not improve but also stands ready to respond accordingly to positive developments," it added. (T/RS5/RS1)
Mi'raj Islamic News Agency (MINA)