ERDOGAN: THE WORLD IS IGNORING THE DEATH OF THOUSANDS IN PALESTINE, SYRIA AND EGYPT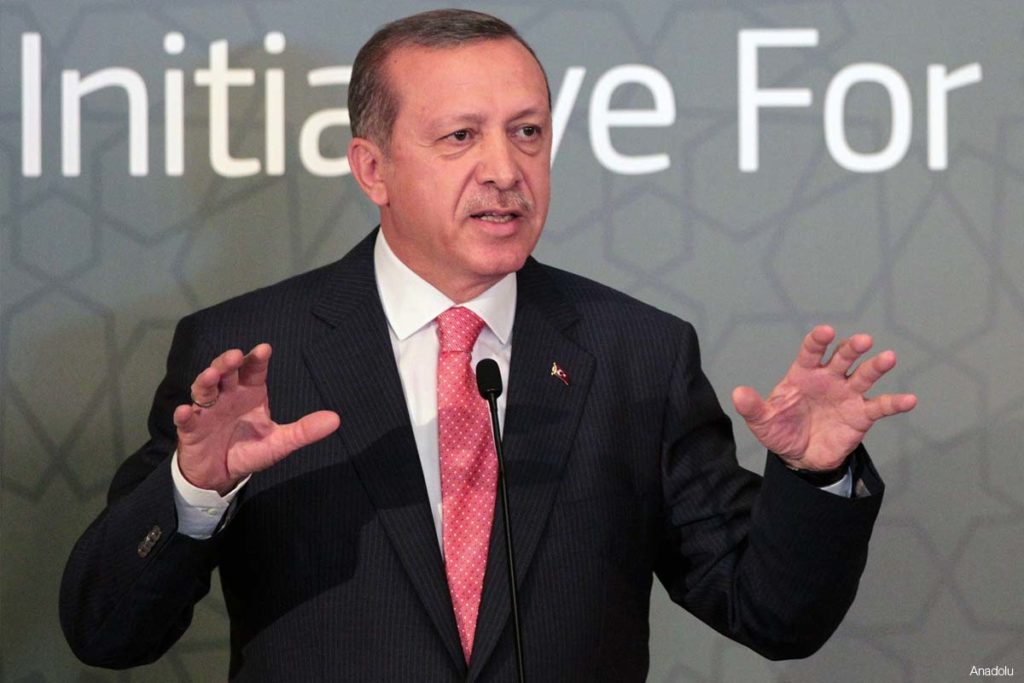 Ankara , 3 Shafar 1436/26 November 2014 (MINA) –"More than 300,000 people have been killed in Syria and the world remains silent," Turkish President Recep Tayyip Erdogan said.
Speaking at the First International Women and Justice Summit organised by the Women and Democracy Association in Istanbul yesterday, Erdogan stressed the importance of discussing the problems women face on a national and international level within the topic of justice.
He said society today discussed problems and issues related to humans and humanity but, unfortunately, did not put a just and comprehensive approach to those problems, Middle East Monitor (MEMO) quoted by Mi'raj Islamic News Agency (MINA) as reporting, Wesnesday.
Erdogan pointed out that discussions with those who have been affected by the deaths of thousands in Palestine, Gaza and Syria showed that they "did not show any interest, even a little, all they were interested in is oil".
He stressed that "a person cannot become honest and fair if he did not deal with children and women who are killed in Syria and Palestine, with the same care and attention as the defence of environmental problems." Pointing out that no one cannot speak now about rights, law and justice.
The president continued: "No country in political history has seen 3,000 people killed in one day, but Egypt has seen it.
No Egyptian leader before has done what this one has done [in reference to Abdel Fatah Al-Sisi].
They overthrew someone who came to power through elections; but what did the country that calls for democracy say? Why did it not raise its voice? Did positive outcomes emerge, and did they hold them accountable for what they did?
As you can see they are still raising his status and continue their efforts to legitimise him. Even if you see him as legitamite, we will not see him as so. " (T/P002/P3)
Mi'raj Islamic News Agency (MINA)