ERDOGAN PROMISES SEVERE PENALTY FOR STUDENT'S MURDERER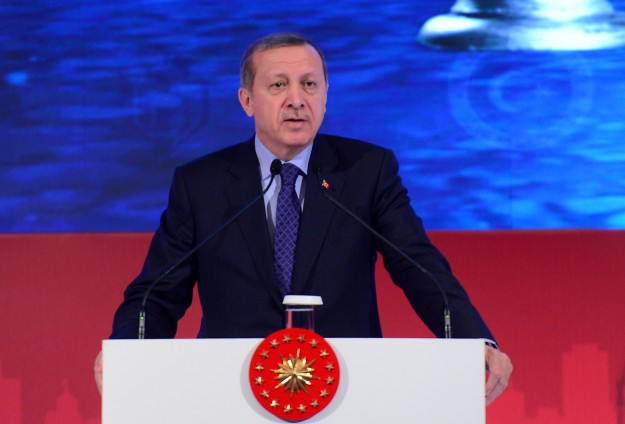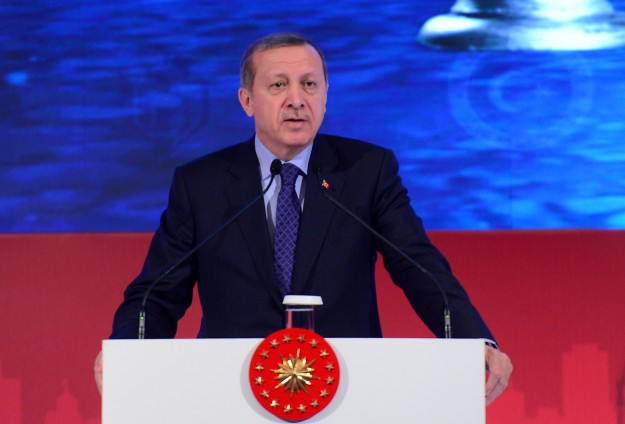 Ankara, 27 Rabi'ul Akhir 1436/17 February 2015 (MINA)– Turkish President Recep Tayyip Erdogan said Monday he would personally follow the brutal murder case of a young Turkish female university student, Ozgecan Aslan, in Turkey's southern Mersin province.
Addressing an award ceremony organized by Turkish Contractors' Association in capital Ankara, Erdogan assured that "the perpetrators will face the most severe penalties."
Aslan, 20, was killed and her body burnt after reportedly resisting sexual assault in Mersin on Friday, Anadolu Agency quoted by Mi'raj Islamic News Agency (MINA) as reporting.
He offered his condolences to the victim's family and said the suspects in the case had been arrested. Two of Erdogan's daughters also paid a visit Sunday to the family of the slain woman.
Turkish citizens, especially women's rights activists, have protested the murder in cities across Turkey.
Erdogan said violence against women is "a bleeding wound" of Turkey.
"I am speaking clearly. Whoever uses violence against women believing that they are poor, incapable, and defenseless is contemptible," he said.
He hoped that Aslan's murder would pave the way for development of measures to prevent discrimination and violence against women.
Turkish PM promises to fight violence against women
Prime Minister Ahmet Davutoglu said that his government was preparing a thorough action plan to fight violence against women in Turkey in the aftermath of the brutal murder of a female student in southern Mersin province.
Addressing a press conference before leaving for Pakistan on a two-day official visit, Davutoglu said the government was also planning a mass mobilization of Turkish people to raise awareness about the issue.
"We will begin extensive activities and prepare a thorough action plan to fight violence against women," Davutoglu told a press conference at Esenboga Airport.
The premier believed that the Turkish judiciary system would hand down the severest punishment to the perpetrators of the crime. "This is a savage and barbaric assault that can never be accepted by human conscience," he said.
Turkey abolished death sentence more than a decade ago and replaced it with aggravated life imprisonment.
Earlier at the weekend, Davutoglu had called on the family of the slain girl and pledged to do everything in his power to "punish the murderers in this vicious attack." Three suspects in the case were arrested early Monday. Davutoglu said it was not only Aslan that got murdered Friday, but also "human conscience itself."
He also appreciated the solidarity, awareness and mutual indignation shown by Turkish people in the aftermath of the murder, which he said would help in raising awareness about the issue of violence against women.
"I believe the emerging common awareness will spread to all segments of the society step by step and create a brand new conscience," he said.
About Monday's Cabinet meeting, Davutoglu said he told his ministers to carry out an effective analysis about the case to find out whether there were any flaws or deficiencies in the country's existing laws on violence against women. He said the Ministry of Family and Social Policies will submit a report before the Cabinet about the issue soon.
"We will draft a new action plan for the 2016-2019 term," he added.
Apart from the legislative arrangements, Davutoglu said, he was giving importance to launching a strong mobilization effort in Turkey.
"It is not only a matter of legislation, but also a matter of correcting the mentality," he said.
The premier called on the Turkish people to first start raising awareness about the issue among the new generation through education at home, school and all other platforms.
"We will embark on a tempo of wide-ranging efforts to enable all layers of Turkish society to break the culture of violence," he said.
The death of Aslan has also reignited discussions about the death penalty.
When Turkey's Social Policy Minister Aysenur Islam visited the victim's family, she said, "[Speaking] not as a minister but as a mother and woman, I think punishment for (these kind of) crimes can be the death sentence. (…) We can put it on our agenda." (T/P010/R03)
Mi'raj Islamic News Agency (MINA)