Erdogan Condemns Islam Linked to Terrorism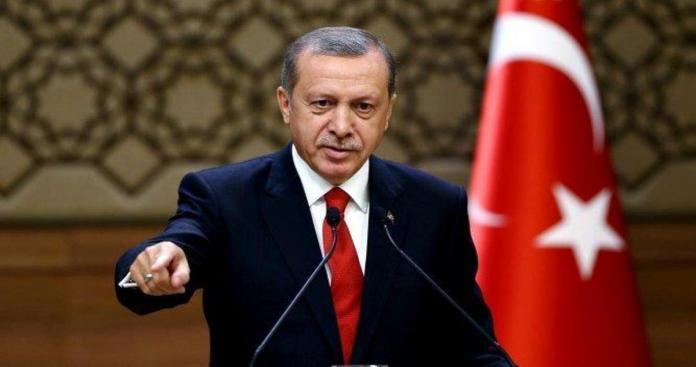 London, MINA – Turkish President Recep Tayyip Erdogan condemned the use of the word Islam as an adjective to describe terrorism.
"Islam is a peaceful religion," Erdogan said at an event in east London where he and First Lady Emine Erdogan met with representatives of the Turkish community after a NATO summit in London, Anadolu Agency reported.
Underlining that racism, discrimination, anti-Semitism, and hostility towards Islam has recently increased in Europe, Erdogan said right-wing movements mostly target Muslims and the Turkish community.
"The last European Parliament election shows that identity politics is becoming increasingly dominant in Europe," he added that the media and some politicians had deepened this prejudice with their irresponsible statements.
Erdogan also underlined that Turkey has currently accommodated more than four million Syrians who take shelter inside its borders.
Syria has been trapped in a fierce civil war since early 2011 when the Bashar al-Assad down on pro-democracy protests with unexpected ferocity. Since then, hundreds of thousands of people are killed and millions more displaced by the conflict.
He also criticized the European Union for failing to fulfill its promise to financially support Turkey for the refugees it accommodated.
Regarding bilateral relations between Turkey and the United States, Erdogan said that the cooperation that had deep roots between the two developing countries was becoming stronger and stronger by gaining a new dimension.
He stressed that the volume of bilateral trade between Turkey and the US reached $ 18.6 billion in 2018. (T/Sj/P2)
Mi'raj News Agency (MINA)