Dureza: Bangsamoro Law Will Surpass 'Constitutional Test'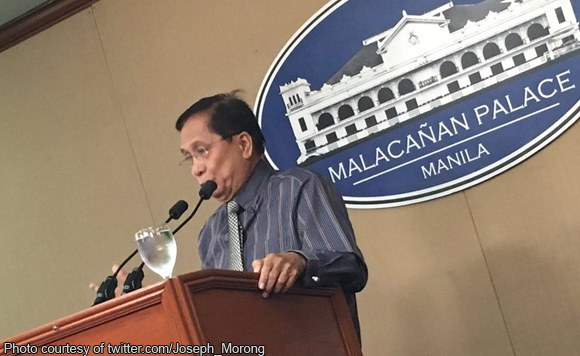 MManila,, Philippines, MINA — Presidential Adviser on the Peace Process Jesus Dureza on Monday expressed confidence that the Bangsamoro Organic Law (BOL) will surpass the "constitutionality test" before the Supreme Court after a petition was reportedly filed against it.
According to Manila Time reportss, Sulu Gov. Abdusakur Tan II asked the SC to declare Republic Act 11054, or the Bangsamoro Organic Law, void for being unconstitutional.
Dureza is one of the respondents named in the SC case, but a copy of the petition has yet to be made available as of this story's posting.
The presidential peace adviser said nonetheless that the BOL will withstand the petition.
He stressed that the Bangsamoro Transition Commission that worked on the BOL complied with Duterte's directives and with "previously signed agreements in step with constitutional and legal reforms."
He noted that both chambers of the Congress and as well as the "legal minds of the executive department" also worked on measure before the law was signed last July.
"I am confident this petition will not stop on its tracks a new beginning for the Bangsamoro. If at all, the most this latest challenge on the new law will do is affirm its constitutionality with finality for the benefit of all Bangsamoro and all citizens as well," the peace adviser added.
Sulo governor claims unconstitutionality
According to the report, the Sulu governor, through his lawyer Sixto Brillantes, said that the Congress committed grave abuse of discretion when it allowed the passage of the BOL. Duterte signed the bill into law in July this year.
Tan said that the BOL violates Section 18 and 19, Article X (Local Government) of the 1987 Constitution.
Section 19 provides: "The first Congress elected under this Constitution shall, within eighteen months from the time of organization of both Houses, pass the organic acts for the autonomous regions in Muslin Mindanao and the Cordilleras."
Under Autonomous Regions of Article X (Local Government), the Congress "shall enact an organic act for each autonomous region." The said organic act "shall define the basic structure of government for the region consisting of the executive department and l Dureza: Bangsamoro Law Will Surpass 'Constitutional Test'est,egislative assembly," the Constitution stated.
"Since ARMM (Autonomous Region in Muslim Mindanao) is created by Constitutional fiat, Congress, by itself has absolutely no authority to abolish ARMM. Only through an amendment of the Constitution may ARMM be abolished. This is so, because only the Constitution may create or abolish an autonomous region," as read in part of the reported petition.
Other than Dureza, the following government officials were said to be named as respondents in Tan's petition: Executive Secretary Salvador Medialdea, Interior and Local Government Officer-in-Charge Eduardo Año, members of the Senate and House of Representatives, the Bangsamoro Transition Commission and the Moro Islamic Liberation Front were named as respondents in the petition. .(T/RS5/RS1)
Mi'raj Islamic News Agency (MINA)