China's 'President for Life': Congress to Vote on Abolishing Term Limits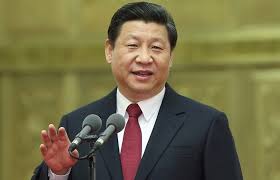 Beijing, MINA – China is set to approve the removal of term limits for its leader, in a move that will effectively allow Xi Jinping to remain as president for life, BBC News reported.
The change is part of a set of constitutional changes expected to be passed by China's annual sitting of the National People's Congress on Sunday.
China has imposed a two-term limit on its president since the 1990s.
Mr Xi, however, defied the tradition of presenting a potential successor during October's Communist Party Congress.
Instead, he consolidated his political power as the party voted to enshrine his name and political ideology in the party's constitution – elevating his status to the level of its founder, Mao Zedong.
In late February, the party proposed removing term limits from China's constitution. Mr Xi was due to step down in 2023.
Sunday's vote on the changes at the National People's Congress is expected to pass without any difficulty.
The congress is, on paper, the most powerful legislative body in China – similar to the parliament in other nations.
But it is widely seen as a "rubber stamping" body, which will approve what it is told to. (T/RS5/RS1)
Mi'raj Islamic News Agency (MINA)