CHINA COMPANIES DEVELOP HALAL PRODUCT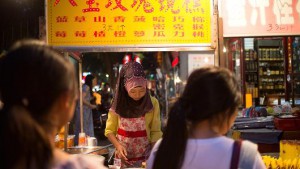 Beijing, 13 Dhulqo'dah 1436/28 August 2015  (MINA) –  Chinese companies are increasingly  to an active role develop halal products, it is due to increasing Muslim  consumer  and estimated a quarter of the world's population by 2030.
While the government is also eyeing halal-focused pacts with regional partners to broaden country's export portfolio.
Joy Huang, China research manager at Euromonitor International, told CNBC as quoted Mi'raj Islamic News Agency (MINA) that demand was also underpinned by non-Muslim mainland residents.
Halal food is considered to be healthy and hygienic, given the high standards for manufacturers," Huang said. "Non-Muslims think that halal food is safer, given the number of food in China," she added.
China is not  country  majority of Muslim  population make up just 2 per cent of China most of them living in Xinjiang and Ningxia provinces in Northwest China.
China has sought opportunities for halal trade with Muslim and Arab countries through bilateral trade agreements.
Di kota Linxia, beberapa perusahaan telah menandatangani perjanjian perdagangan dengan Turki dan Kazakhstan untuk mengekspor produk makanan halal. In Linxia city, several companies have struck trade agreements with Turkey and Kazakhstan to export manufactured food products.
China has also set up networking conferences and seminars, including the Sino-Malaysian Halal Food and Muslim Supplies Certification and Industry Cooperation Seminar that took place in July this year. (T/Imt/R04)
Mi'raj  Islamic News Agency (MINA)