UN CHIEF 'DEEPLY CONCERNED' ABOUT PALESTINIAN HUNGER-STRIKER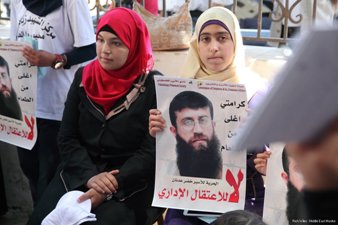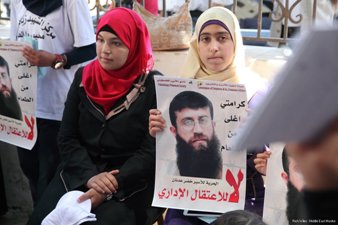 New York, 12 Ramadan 1436/29 June 2015 (MINA) – UN Secretary-General Ban Ki-moon is "deeply concerned" about the health of Palestinian hunger striker Khader Adnan, who is being held by Israel without charge or trial. His "administrative detention" has been renewed by the Israelis repeatedly.
"The Secretary‑General is deeply concerned about reports of the grave deterioration of the health of Khader Adnan, a Palestinian prisoner on hunger strike since 5 May," Ban's spokesman Farhan Haq told a press conference in New York.
"He urges the Israeli authorities to charge or release him immediately, as well as all other prisoners under administrative detention, including members of the Palestinian Legislative Council." Middle East Monitor (Memo) reports as quoted by Mi'raj Islamic News Agency (MINA).
Haq repeated the Secretary‑General's longstanding position that all prisoners under administrative detention should be charged and face trial with judicial guarantees in accordance with international standards or be released promptly.
This is the tenth time he had been arrested by Israeli authorities. Adnan has become a symbol for Palestinian resistance to administrative detention since his 2012 hunger strike that lasted for 67 days and ended with his release by virtue of an agreement with the Israelis.
He was arrested again on 8 July, 2014 at a military checkpoint on the main street in Jenin, before he announced on 5 May that he would go on a hunger strike in protest against the extension of his administrative detention.
Yesterday, 350,000 Muslims prayed the second Friday prayers of the holy month of Ramadan at Al-Aqsa Mosque. After the prayers ended, hundreds of worshippers protested in solidarity with Khader Adnan.
Khader Adnan has been on hunger strike for 54 consecutive days. (T/P002/R03)
Mi'raj Islamic News Agency (MINA)